Building for sale in the center of Mires South Crete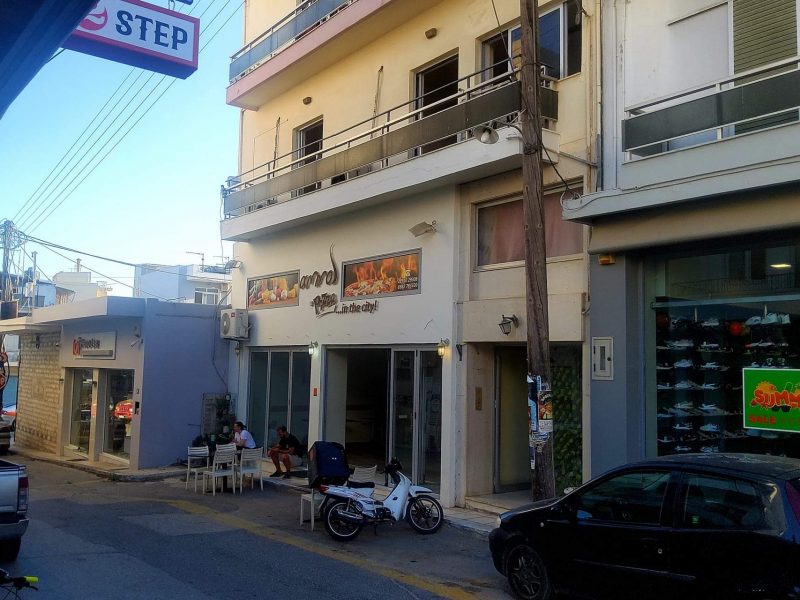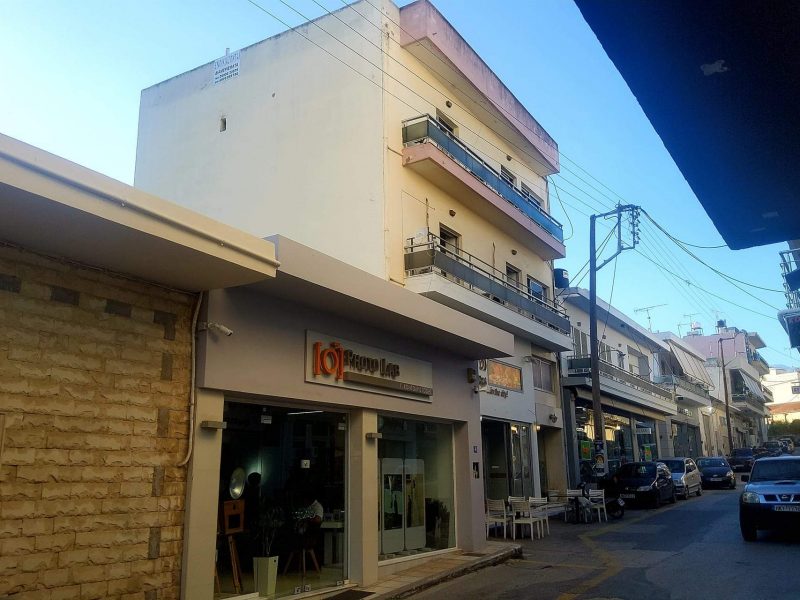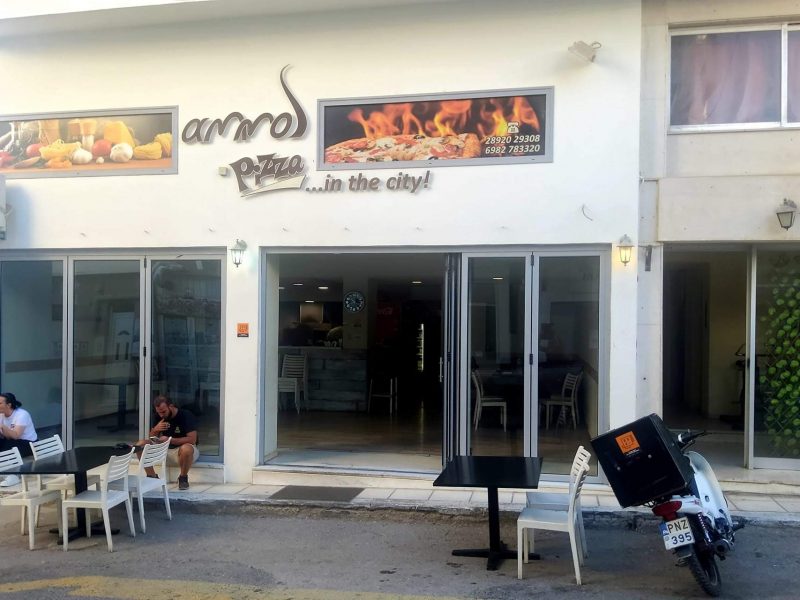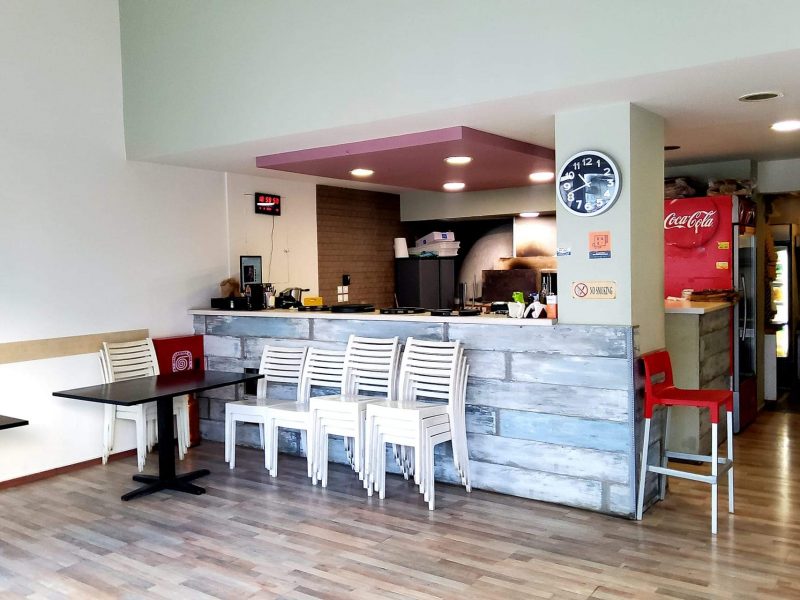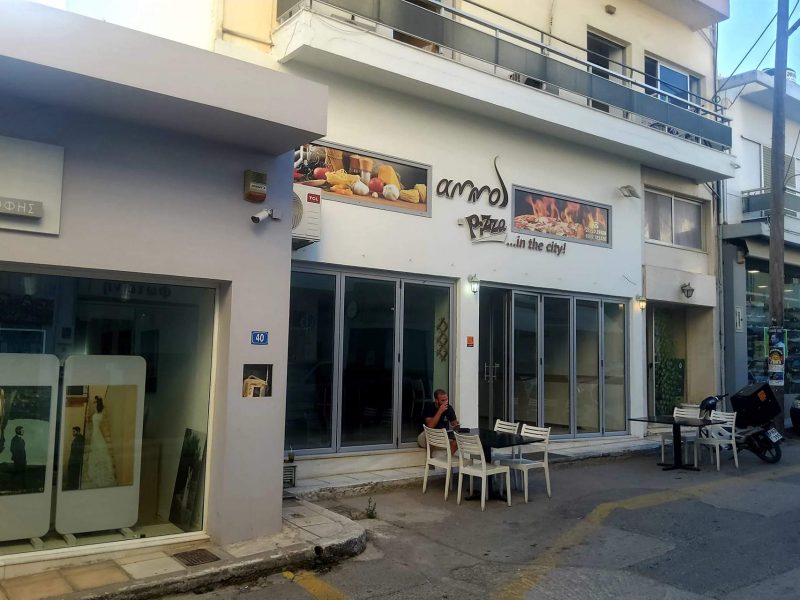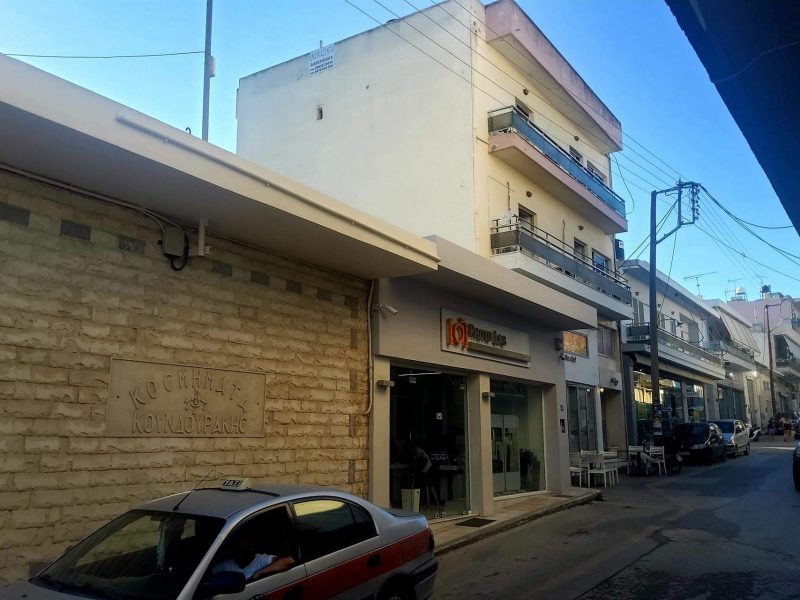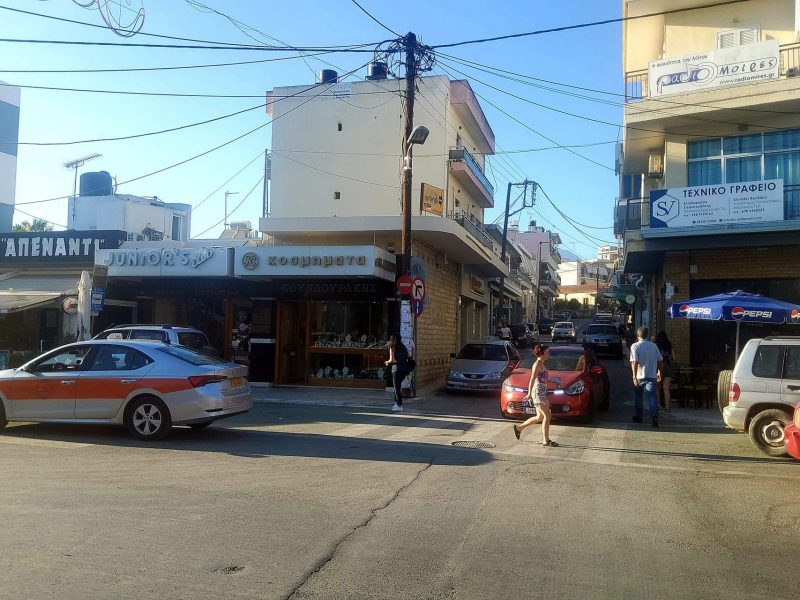 Building for sale in the center of Mires. The ground floor is a pizzeria and two more floors who are apartments. It is 1083.99m2 big. The price is 700.000 euro.
The building is situated in one of the most central streets of Mires. It has a basement, the pizzeria has a back yard. It has an elevator and two apartments that  are rented. Each apartment is 100m2 big and has 2 bedrooms, 1 bathroom, kitchen and separate living room area. Every apartment has AC.   The building was built in 1985.
The building needs renovation, but is in a very good condition. At the moment it is perfectly functional. You can not built another floor.
This property is perfect for an investment because of its size and its central location. In the past its ground floor and basement were rented from a bank and its first and second floor were rented from a private school. This property has many possibilities.
Κτίριο προς πώληση στο κέντρο των Μοιρών. Το ισόγειο είναι κατάστημα και  υπάρχουν και άλλοι δύο όροφοι όπου είναι διαμερίσματα. Είναι 1083,99m2  Η τιμή είναι 700.000 ευρώ.
Το κτίριο βρίσκεται σε έναν από τους πιο κεντρικούς δρόμους των Μοιρών. Έχει υπόγειο, το κατάστημα ενοικιάζεται σαν εστιατόριο και έχει πίσω αυλή. Διαθέτει ασανσέρ και δύο διαμερίσματα που ενοικιάζονται. Κάθε διαμέρισμα είναι 100m2 και διαθέτει 2 υπνοδωμάτια, 1 μπάνιο, κουζίνα και ξεχωριστό σαλόνι. Κάθε διαμέρισμα διαθέτει κλιματισμό. Το κτίριο χτίστηκε το 1985.
Το κτίριο χρήζει ανακαίνισης, αλλά είναι σε πολύ καλή κατάσταση. Προς το παρόν είναι άψογα λειτουργικό. Δεν μπορείτε να χτίσετε άλλο όροφο.
Αυτό το ακίνητο είναι ιδανικό για επένδυση λόγω του μεγέθους του και της κεντρικής του θέσης. Παλαιότερα το ισόγειο και το υπόγειο του είχαν ενοικιαστεί από τράπεζα και ο πρώτος και ο δεύτερος όροφος του από φροντιστήριο. Αυτό το ακίνητο έχει πολλές δυνατότητες.