Camara House in Pitsidia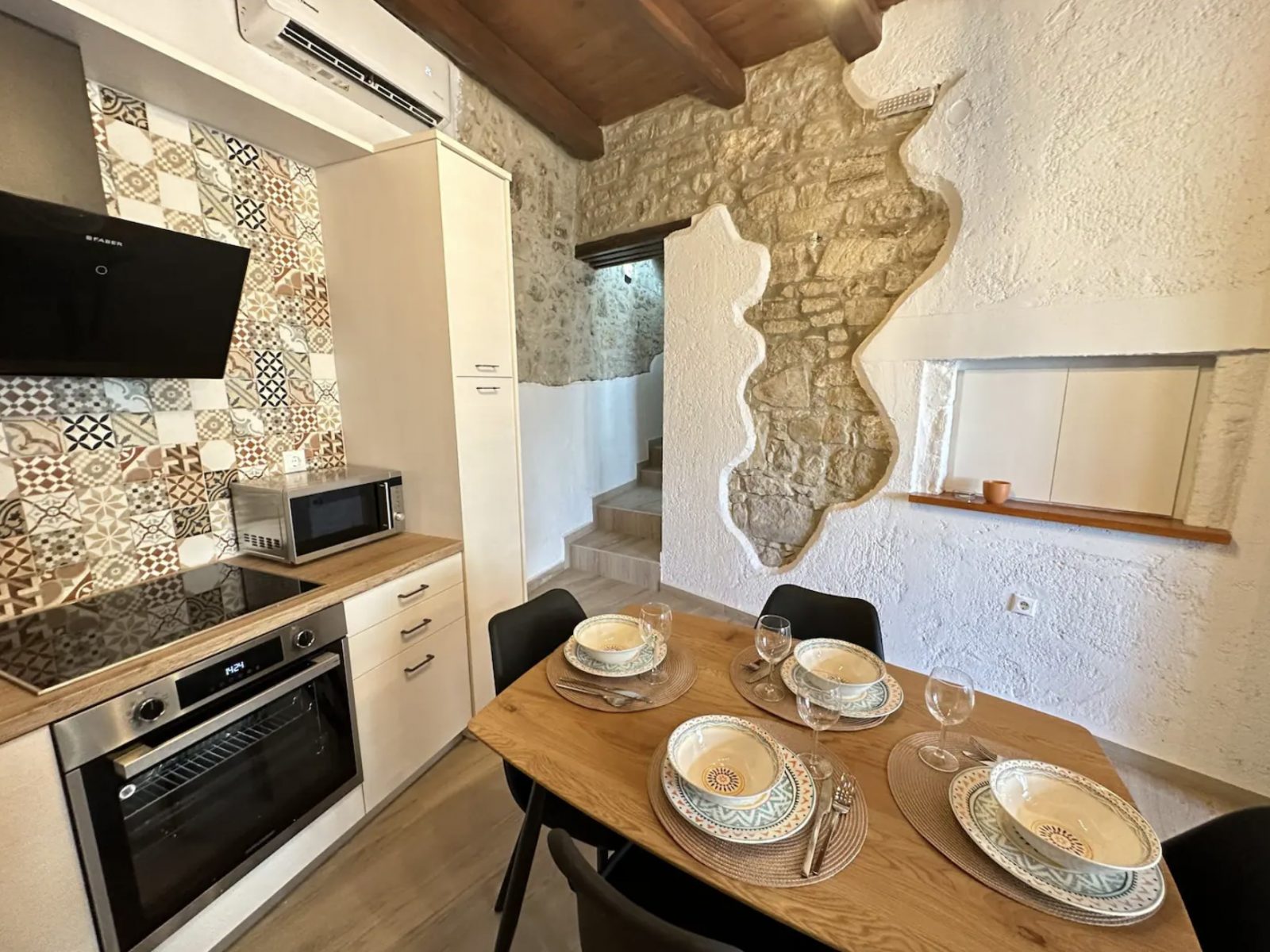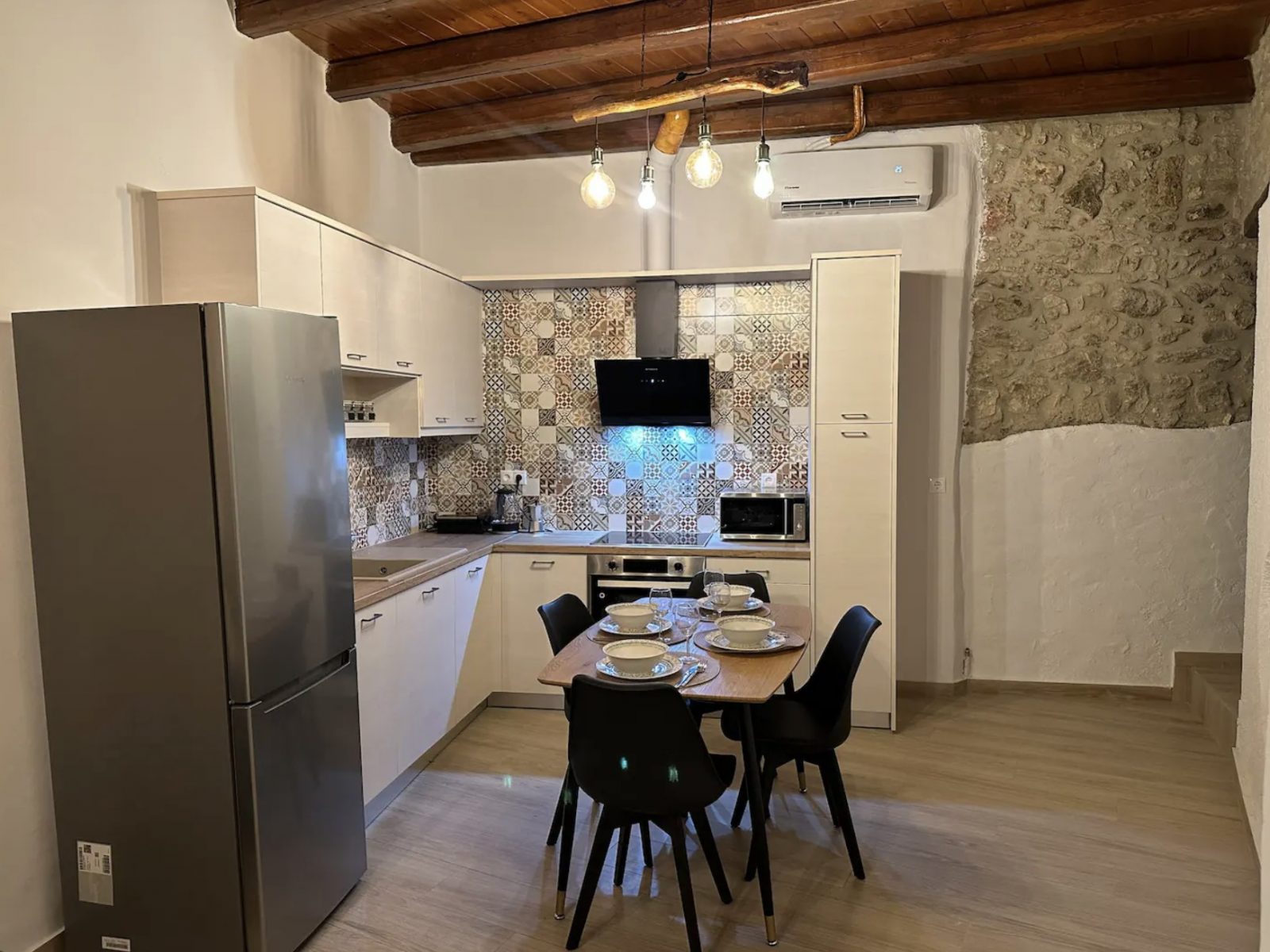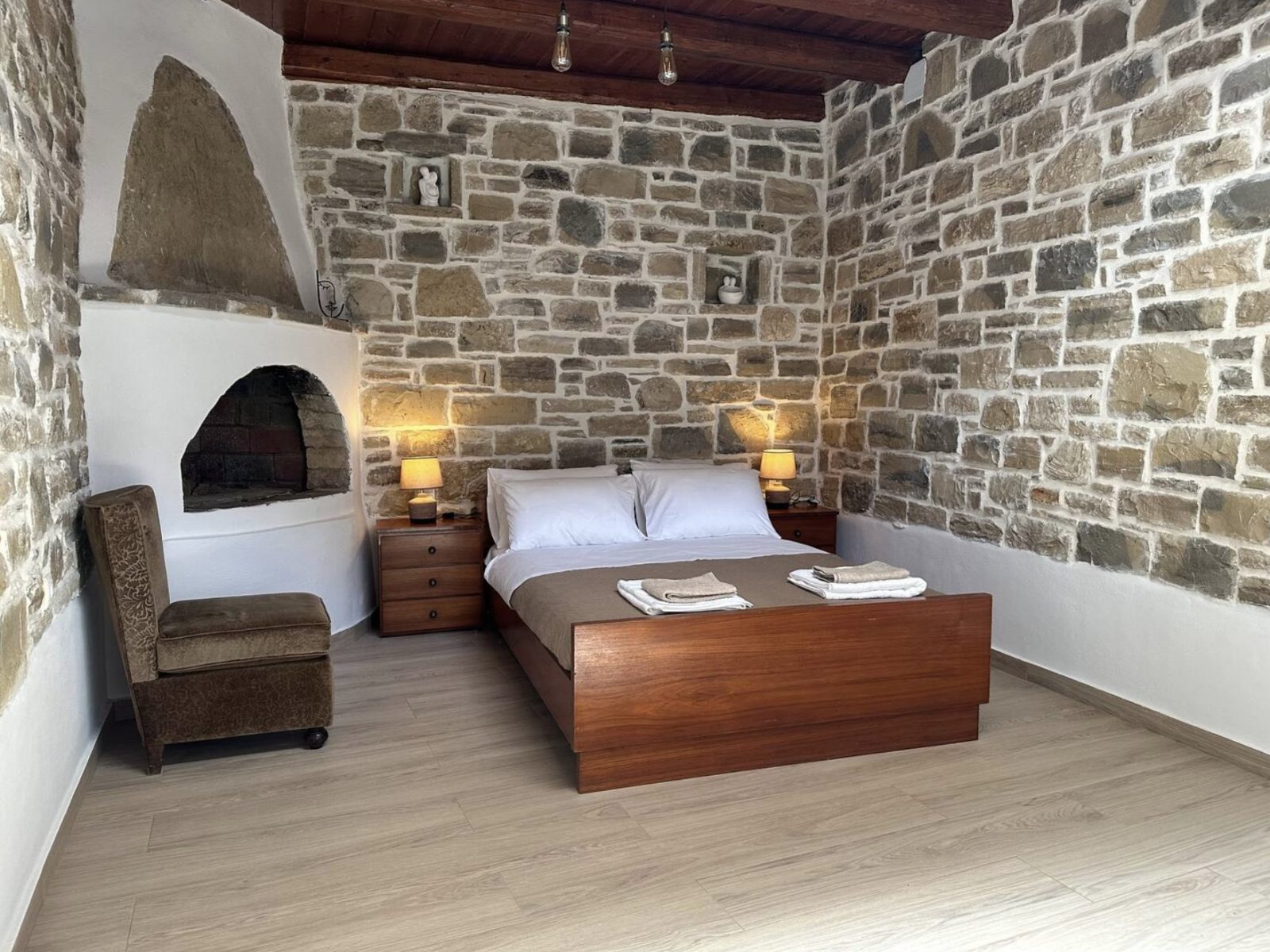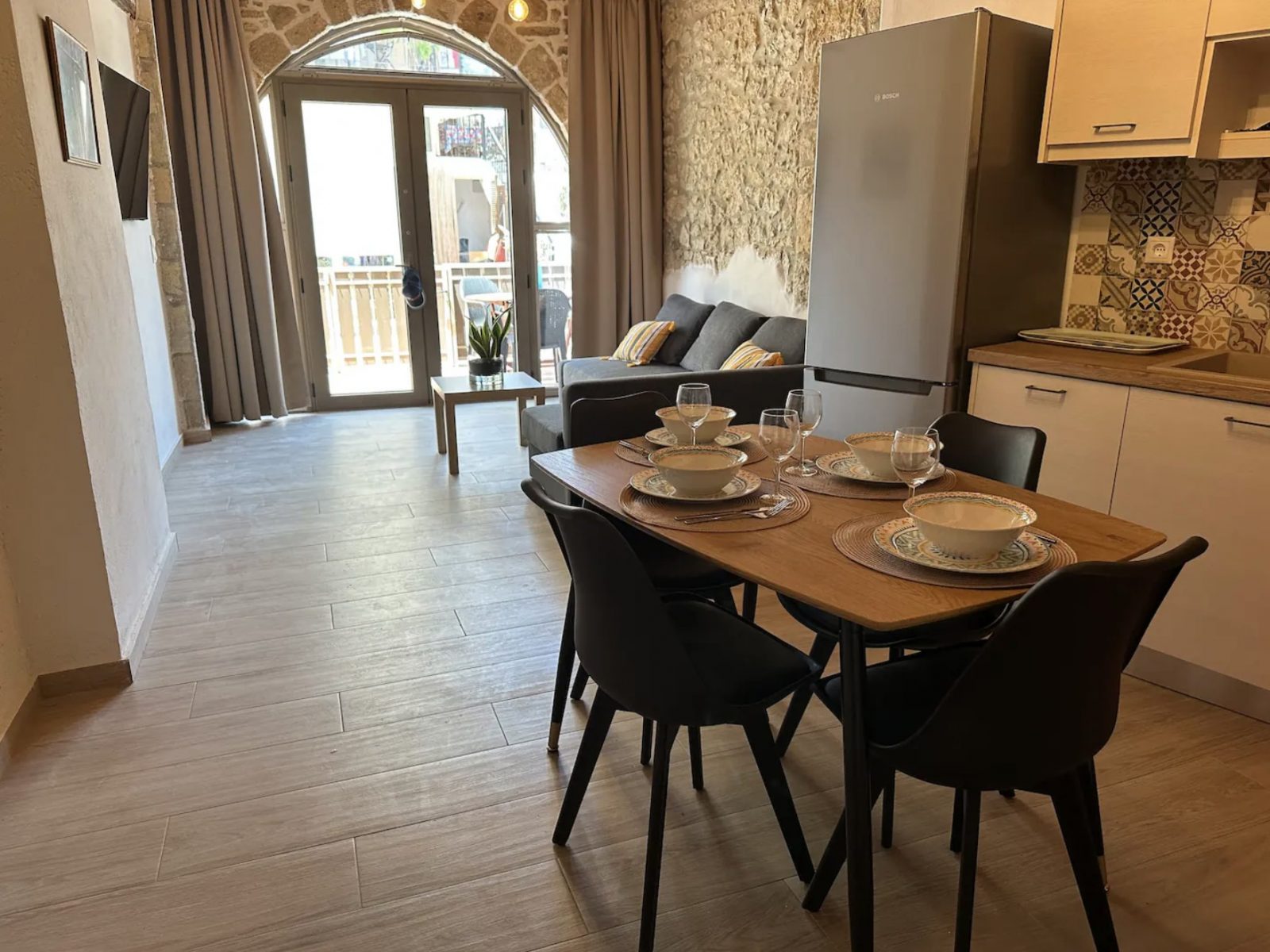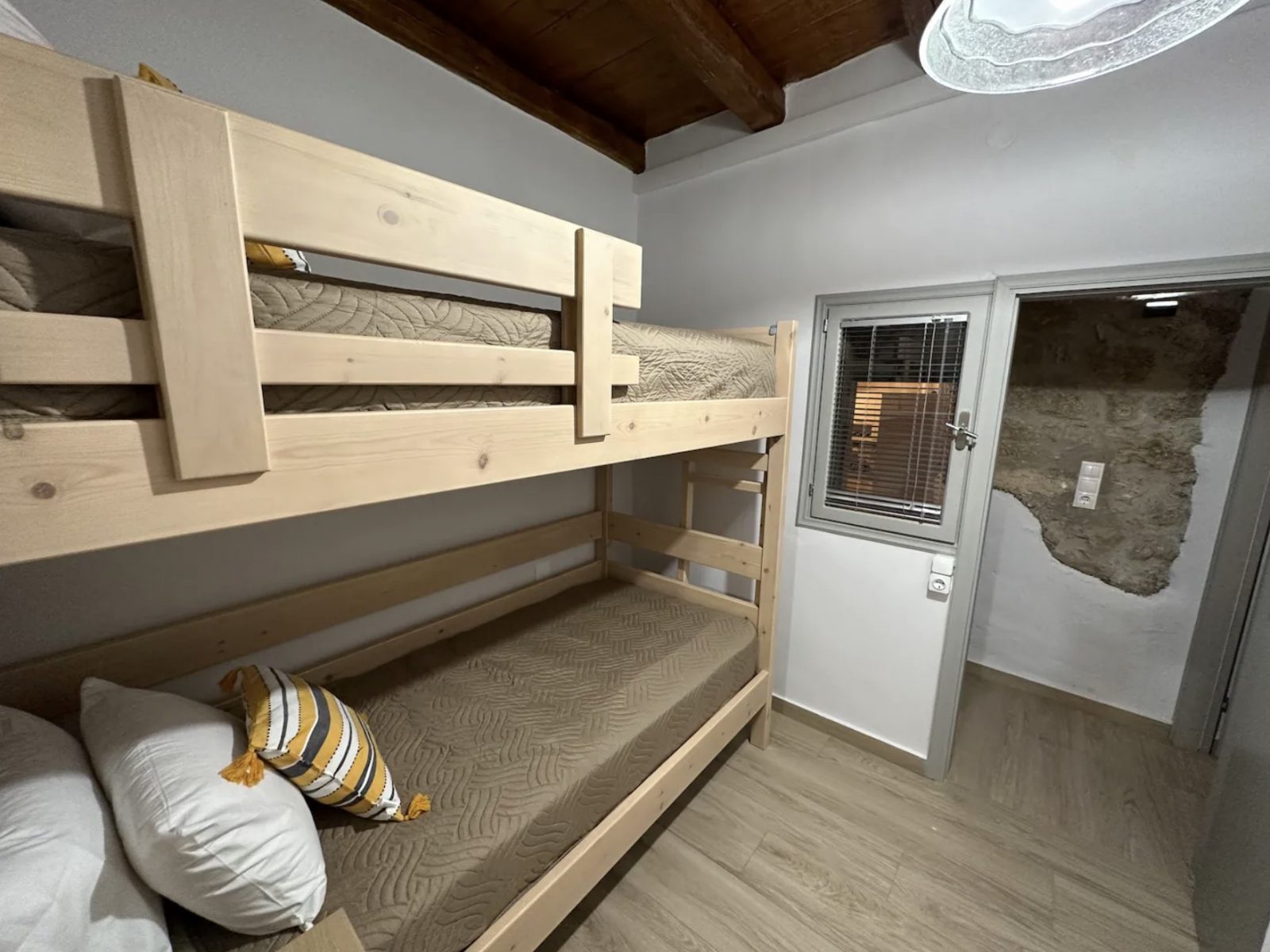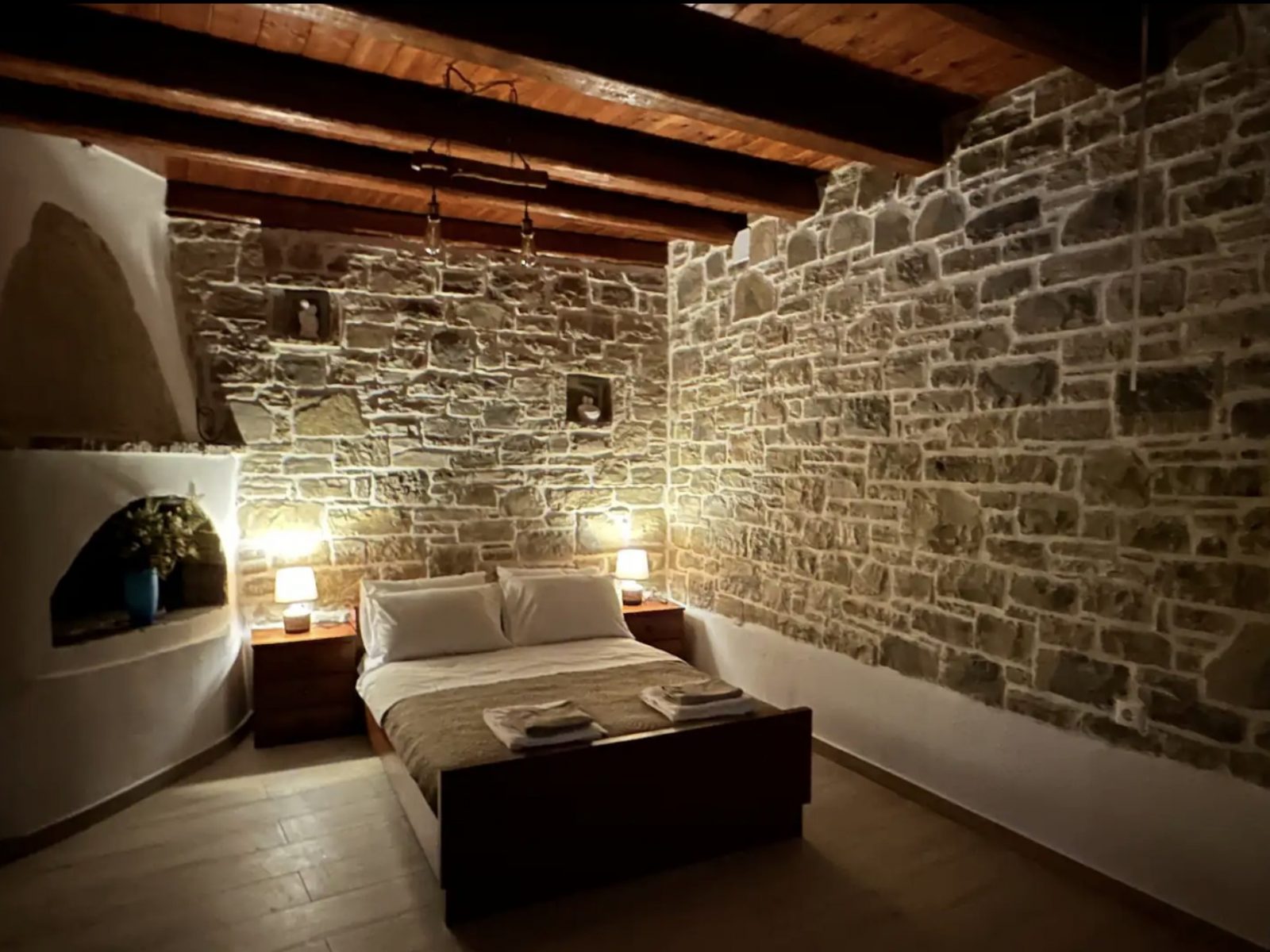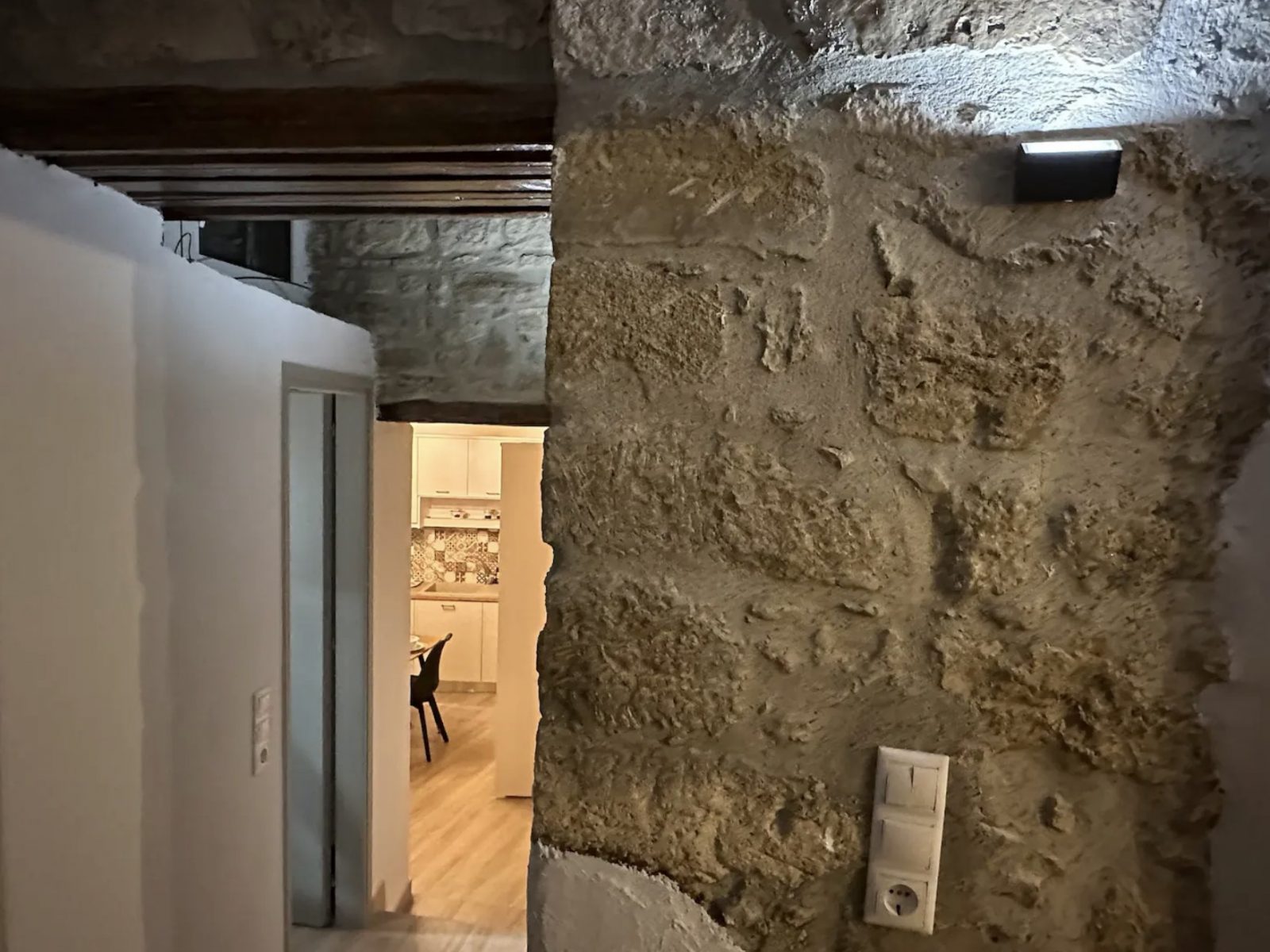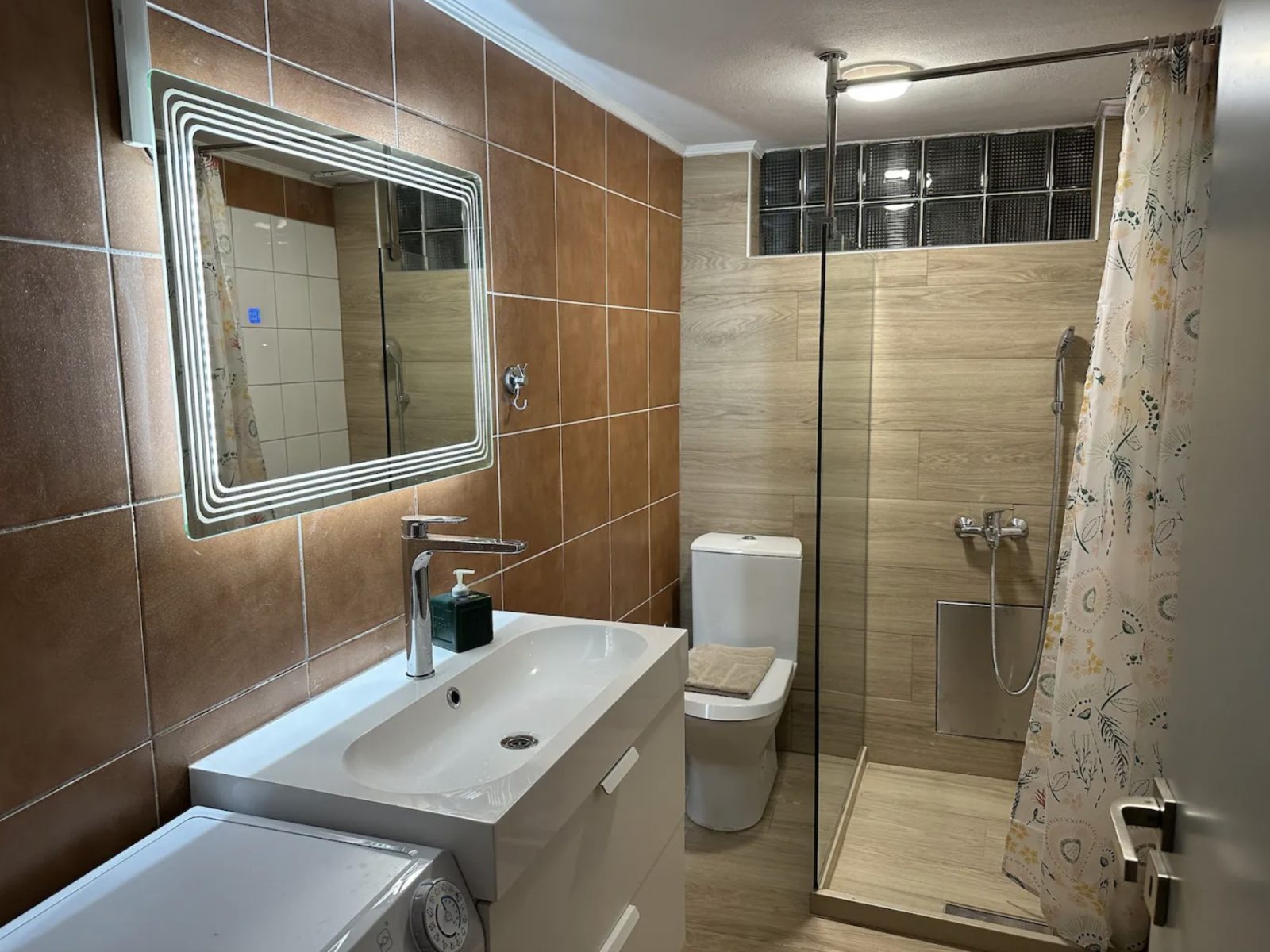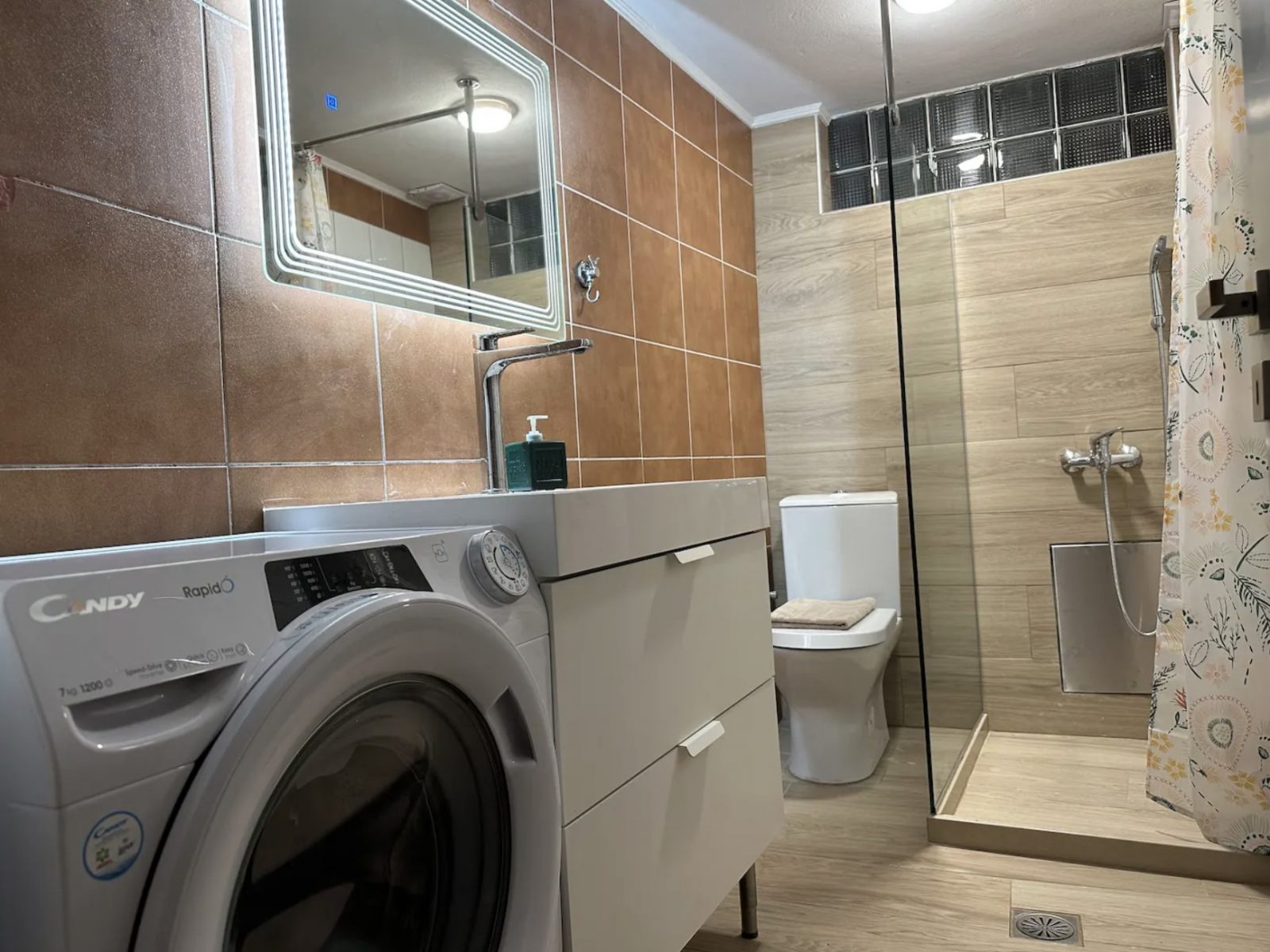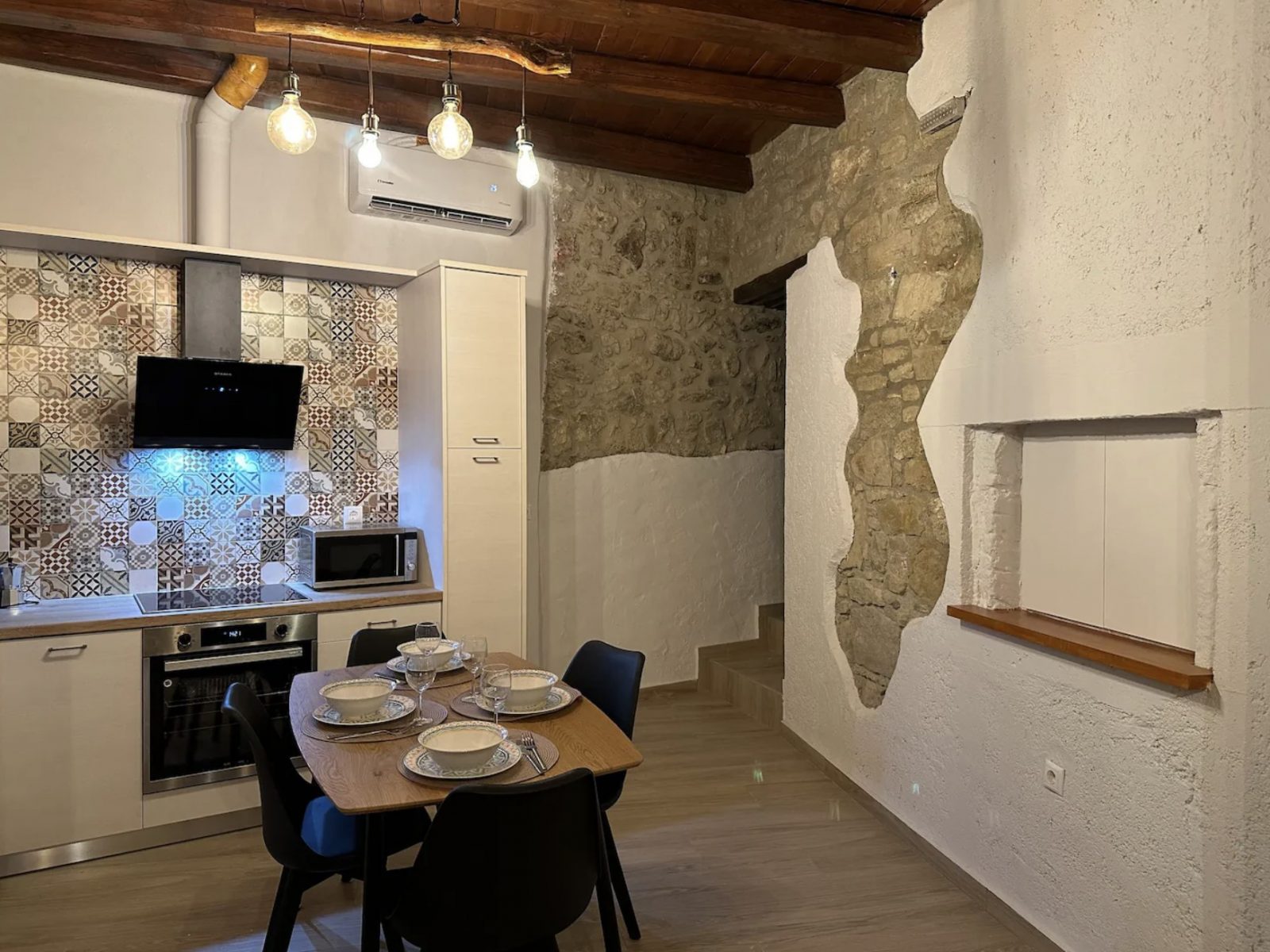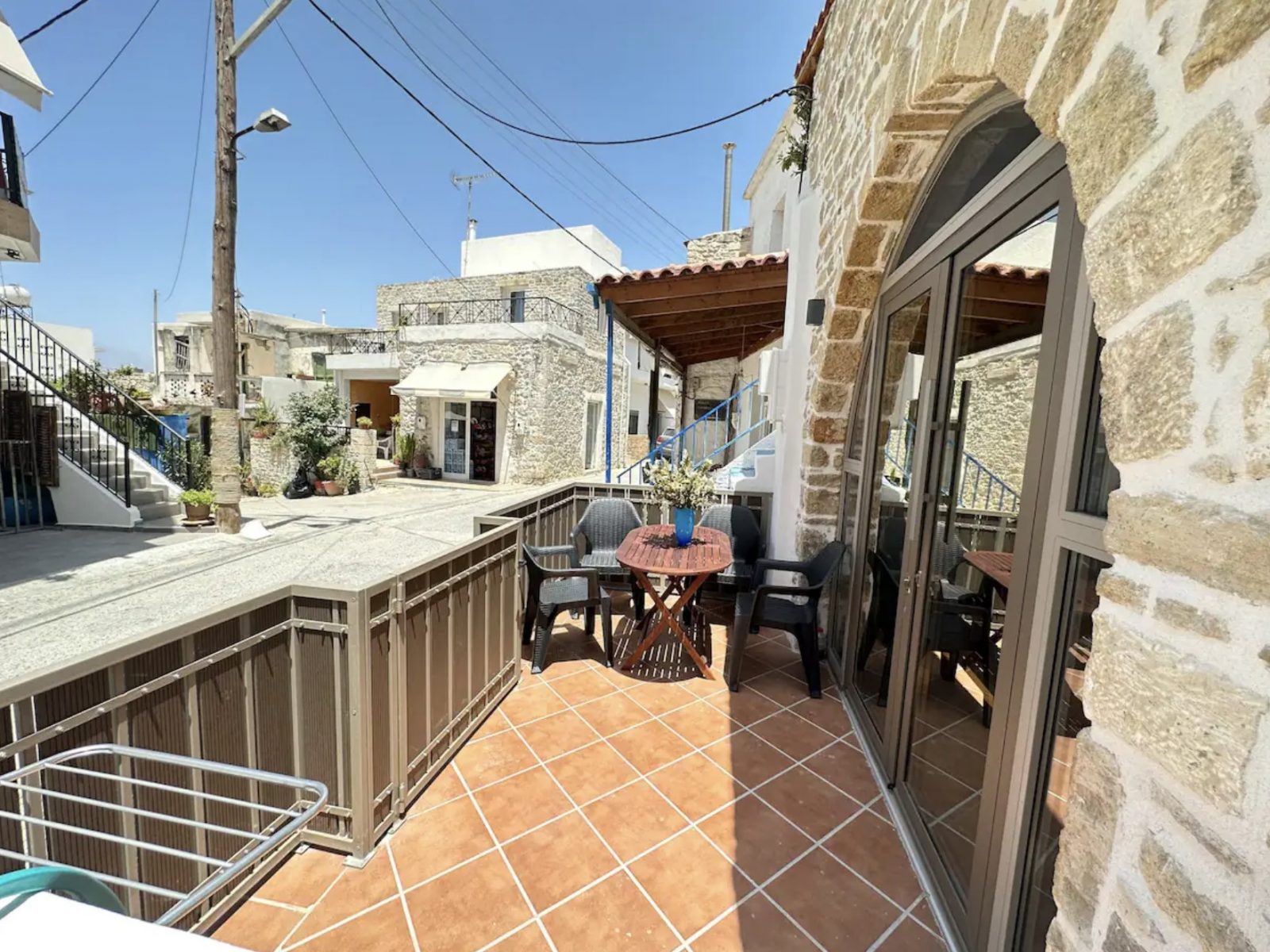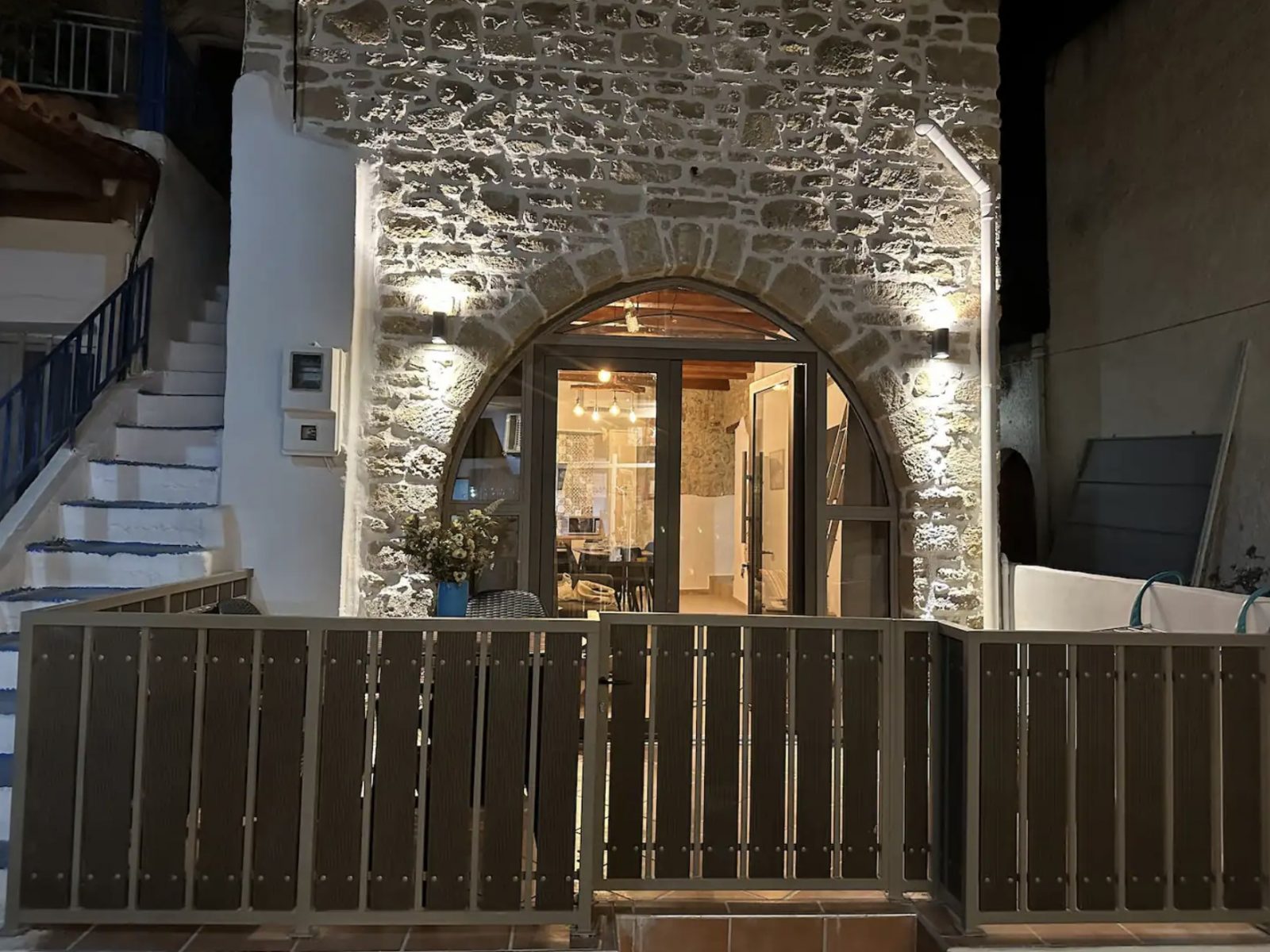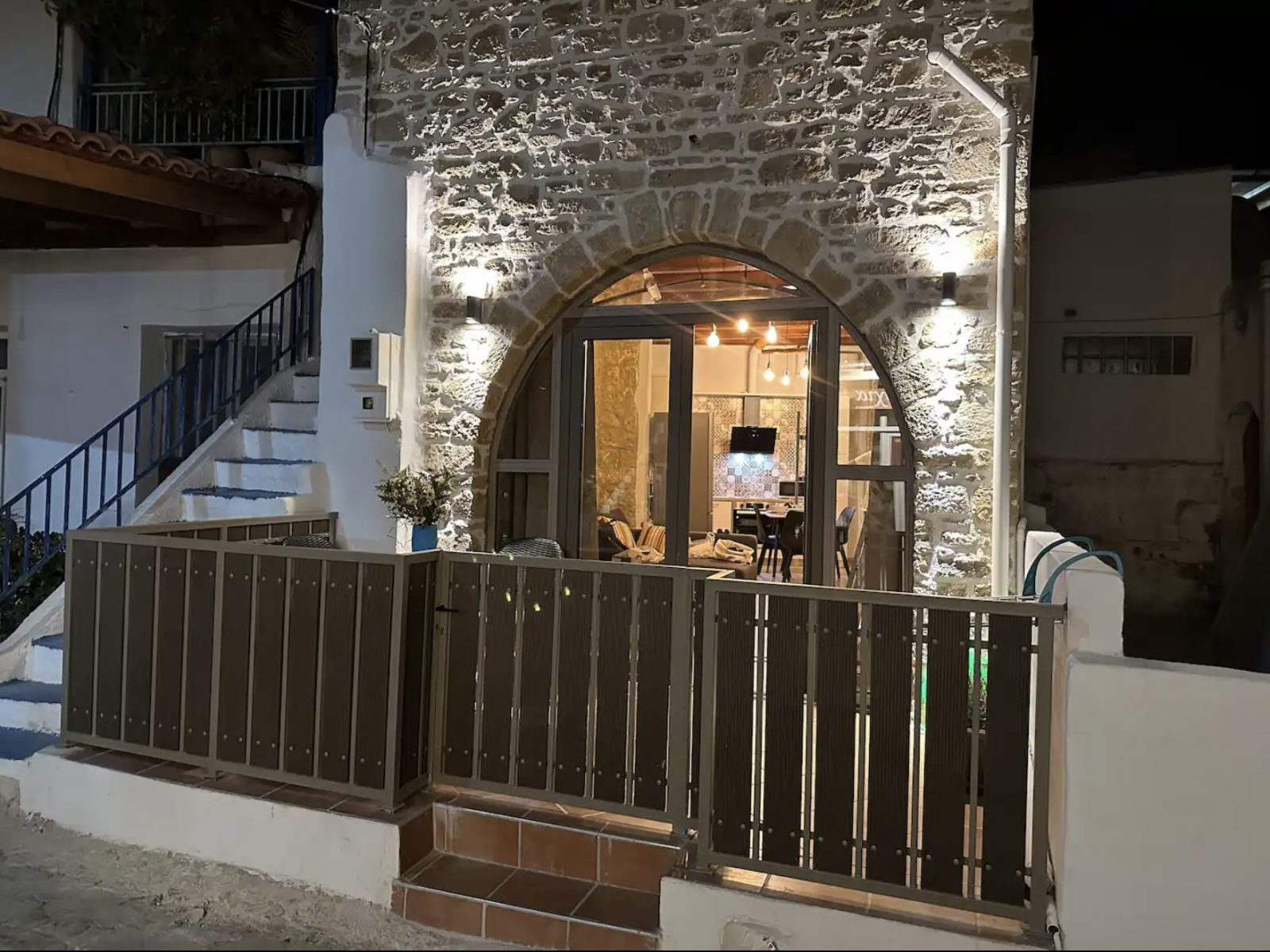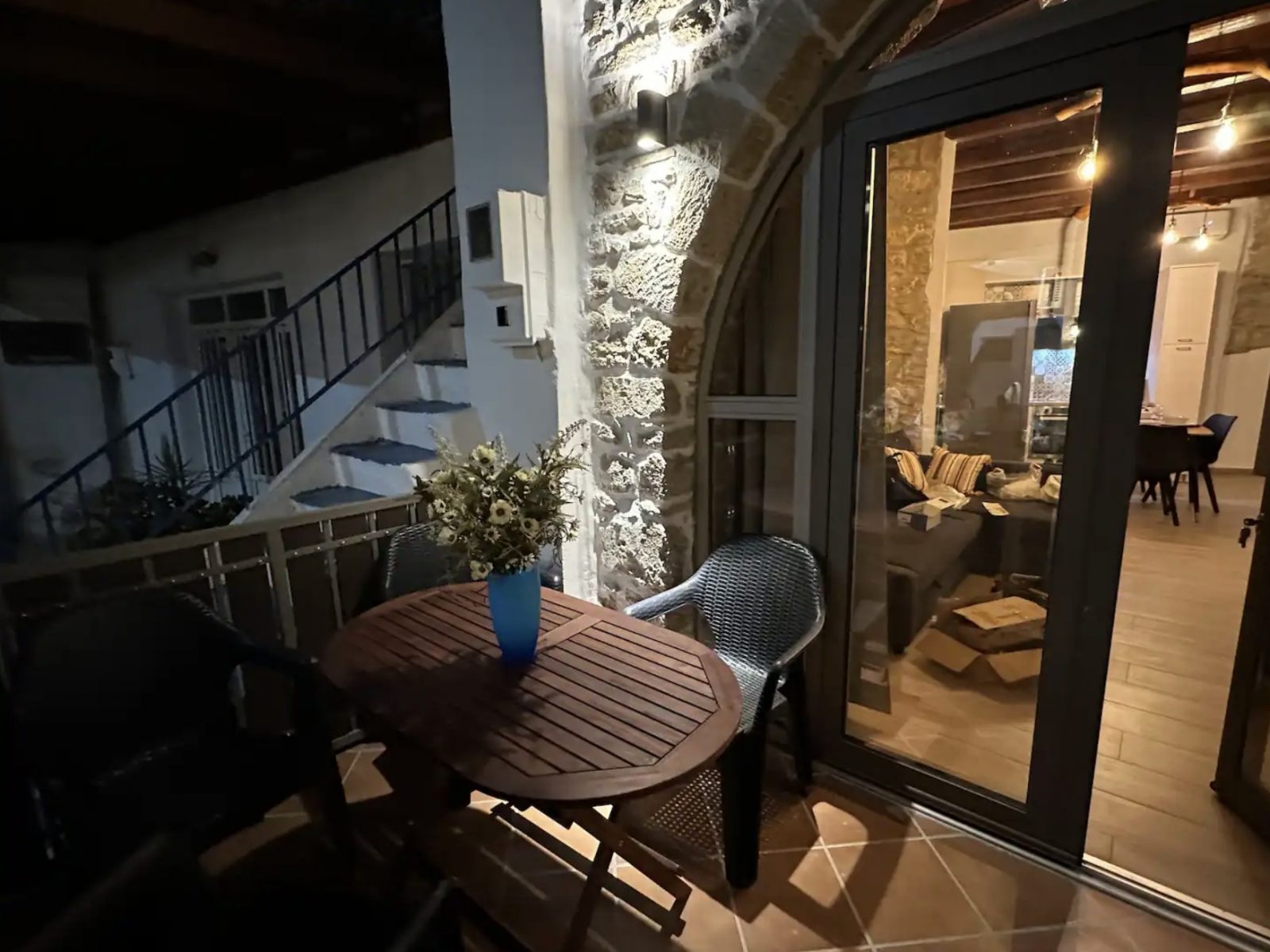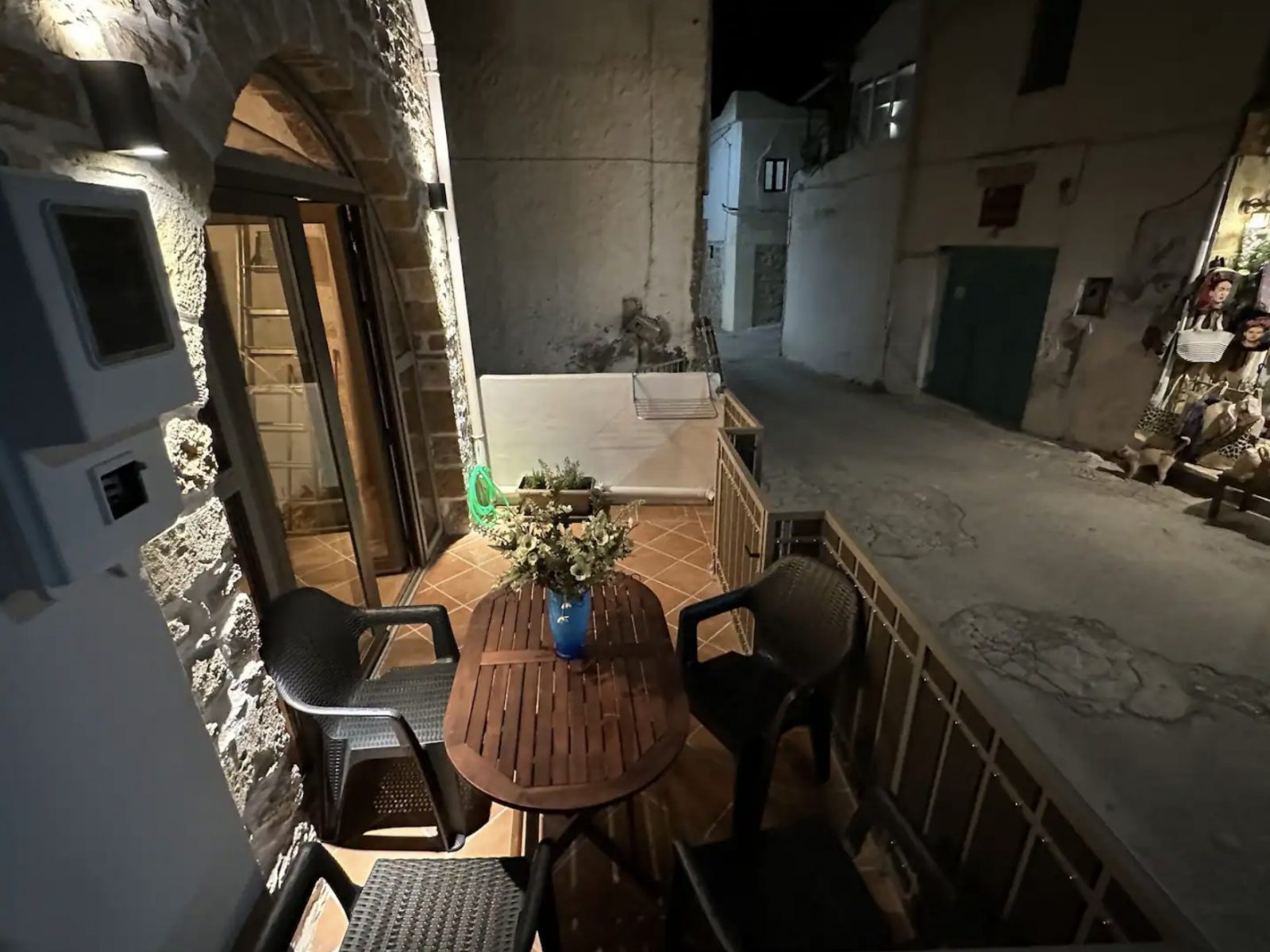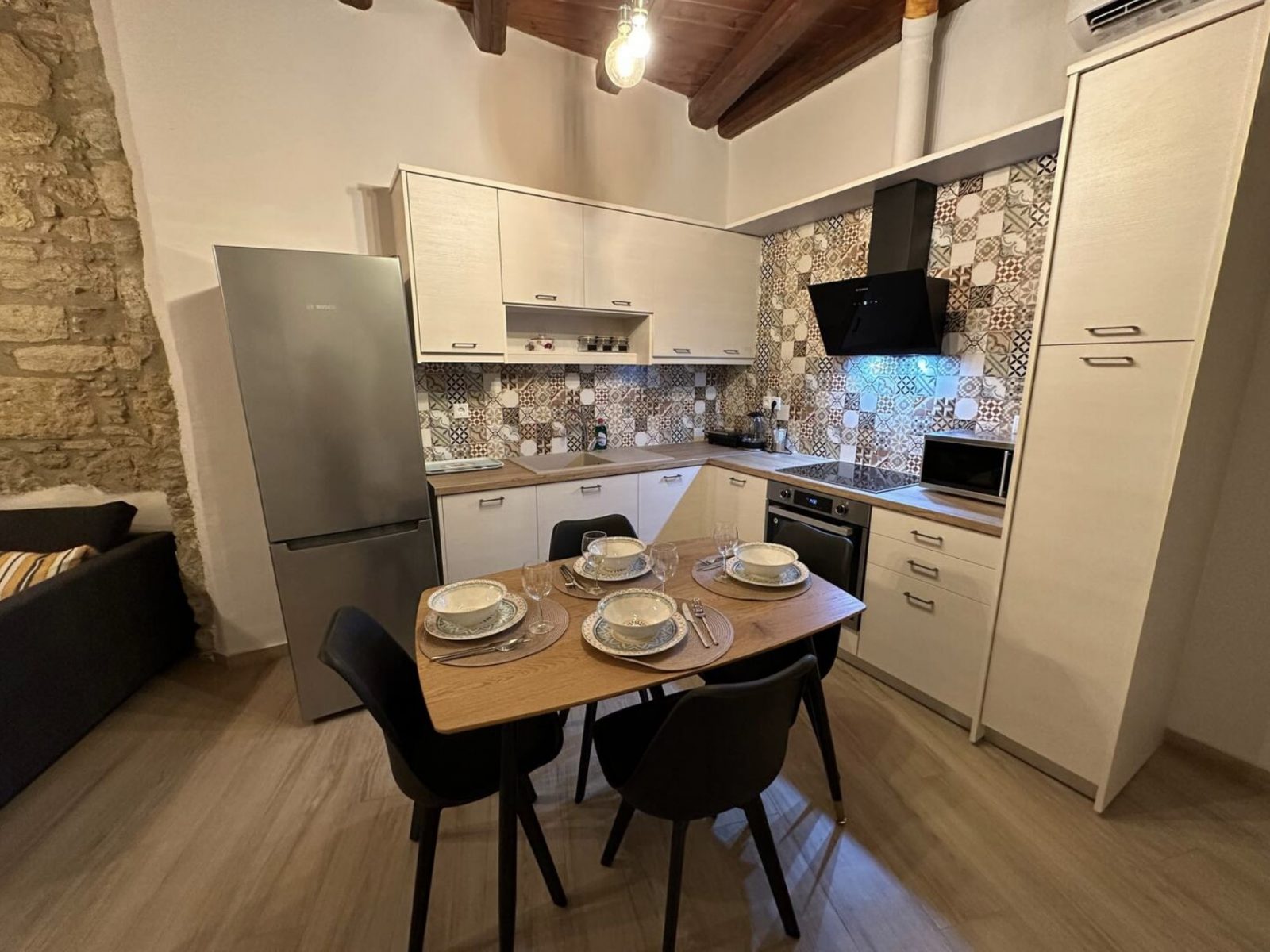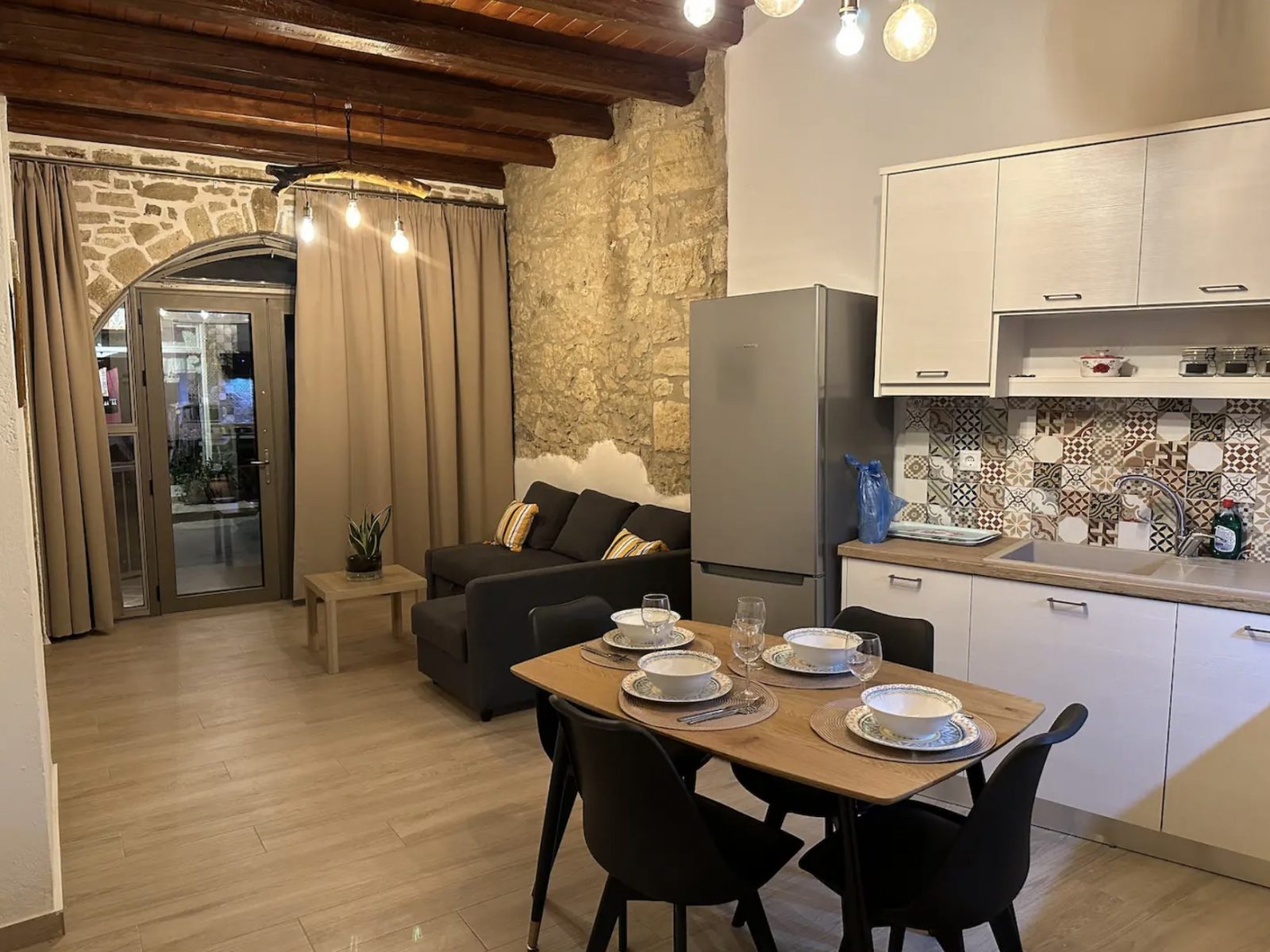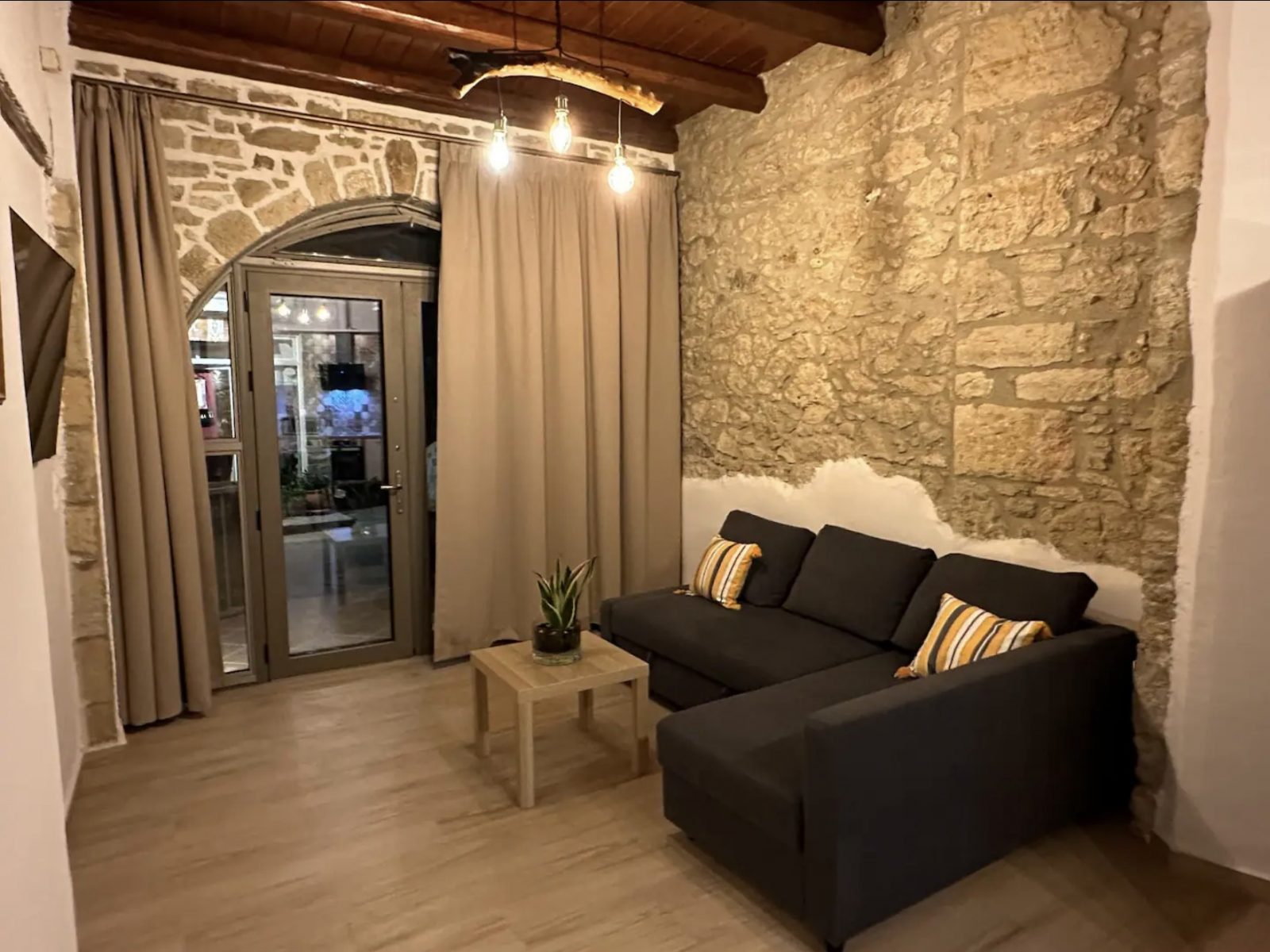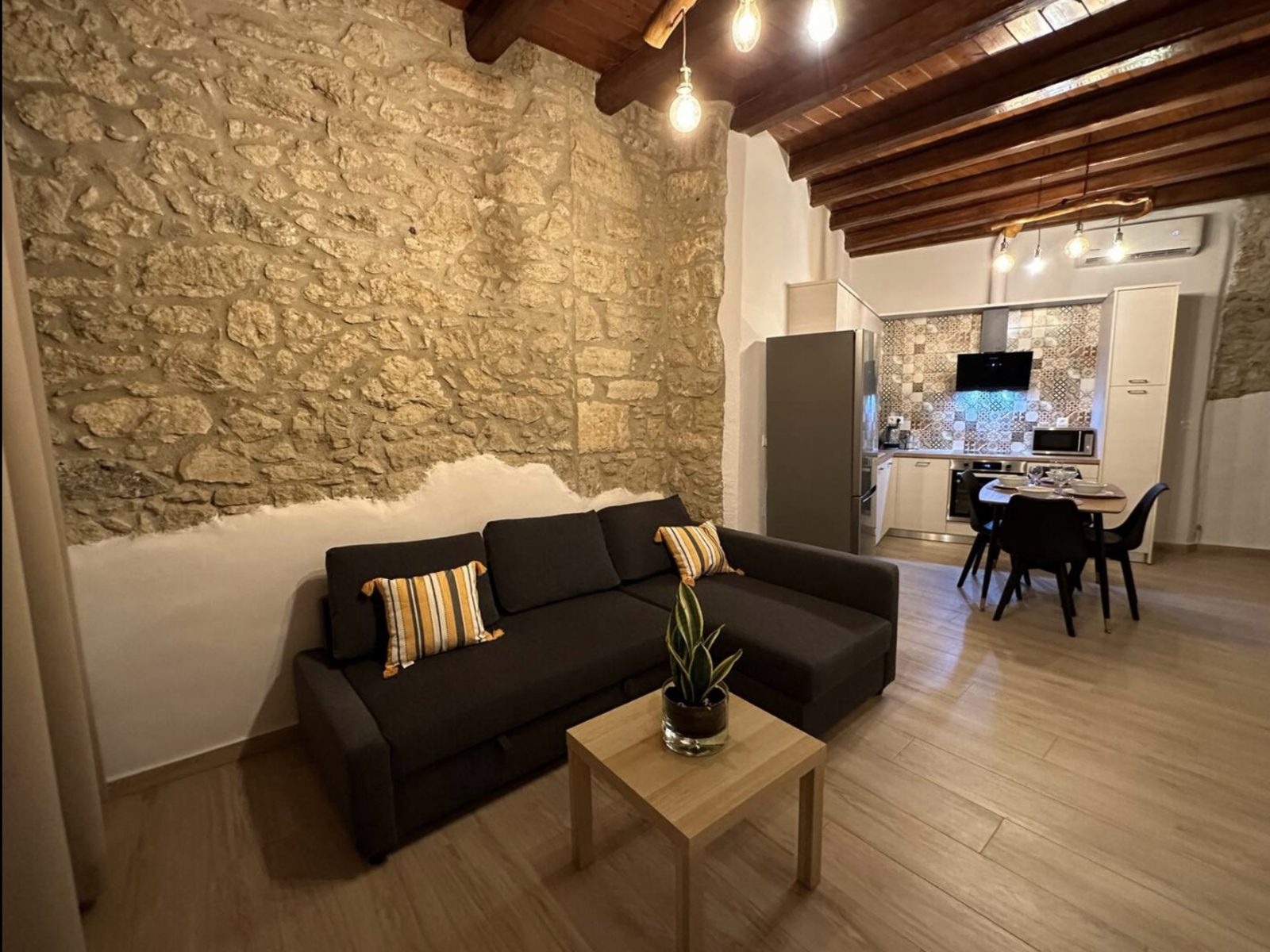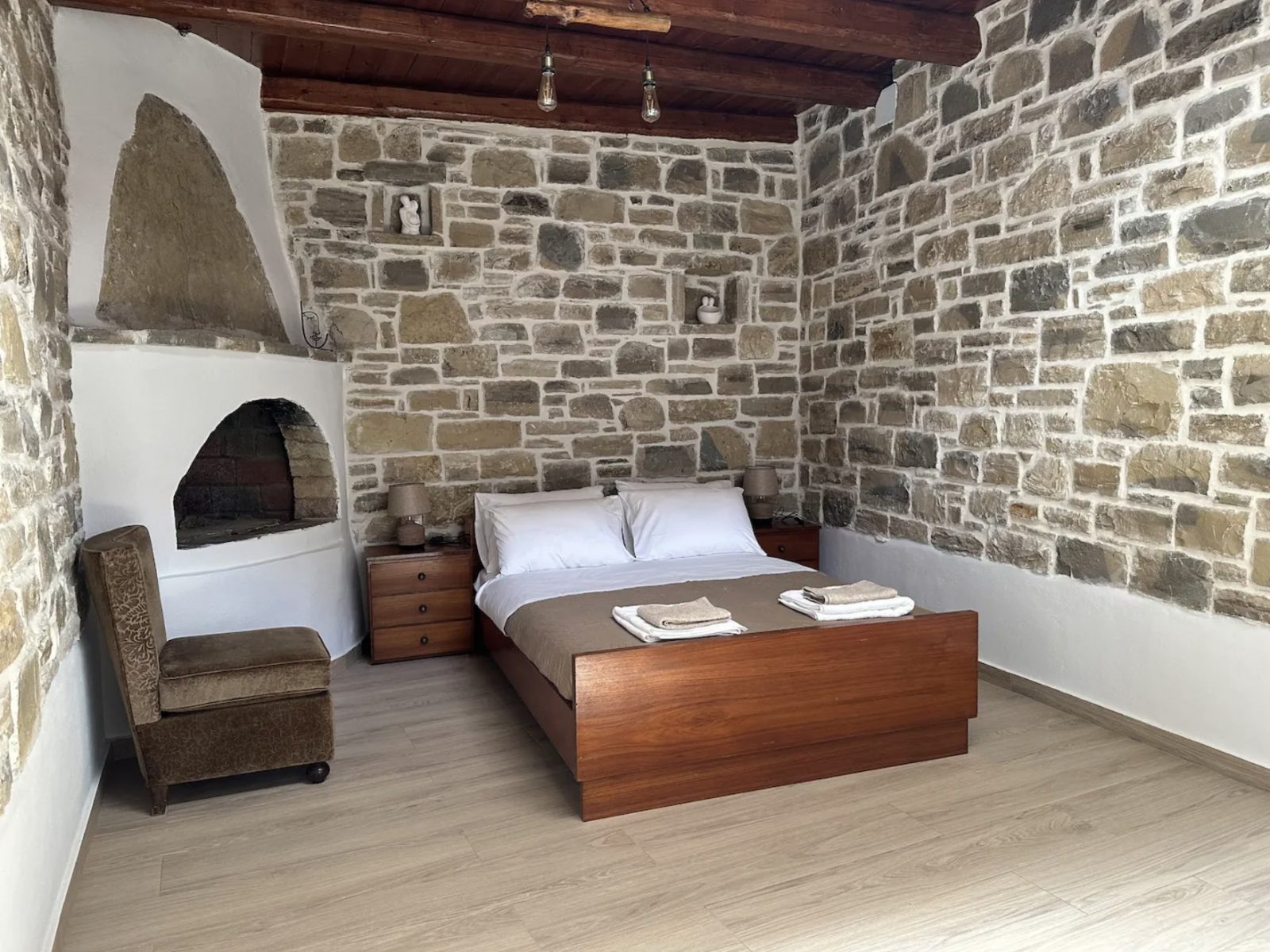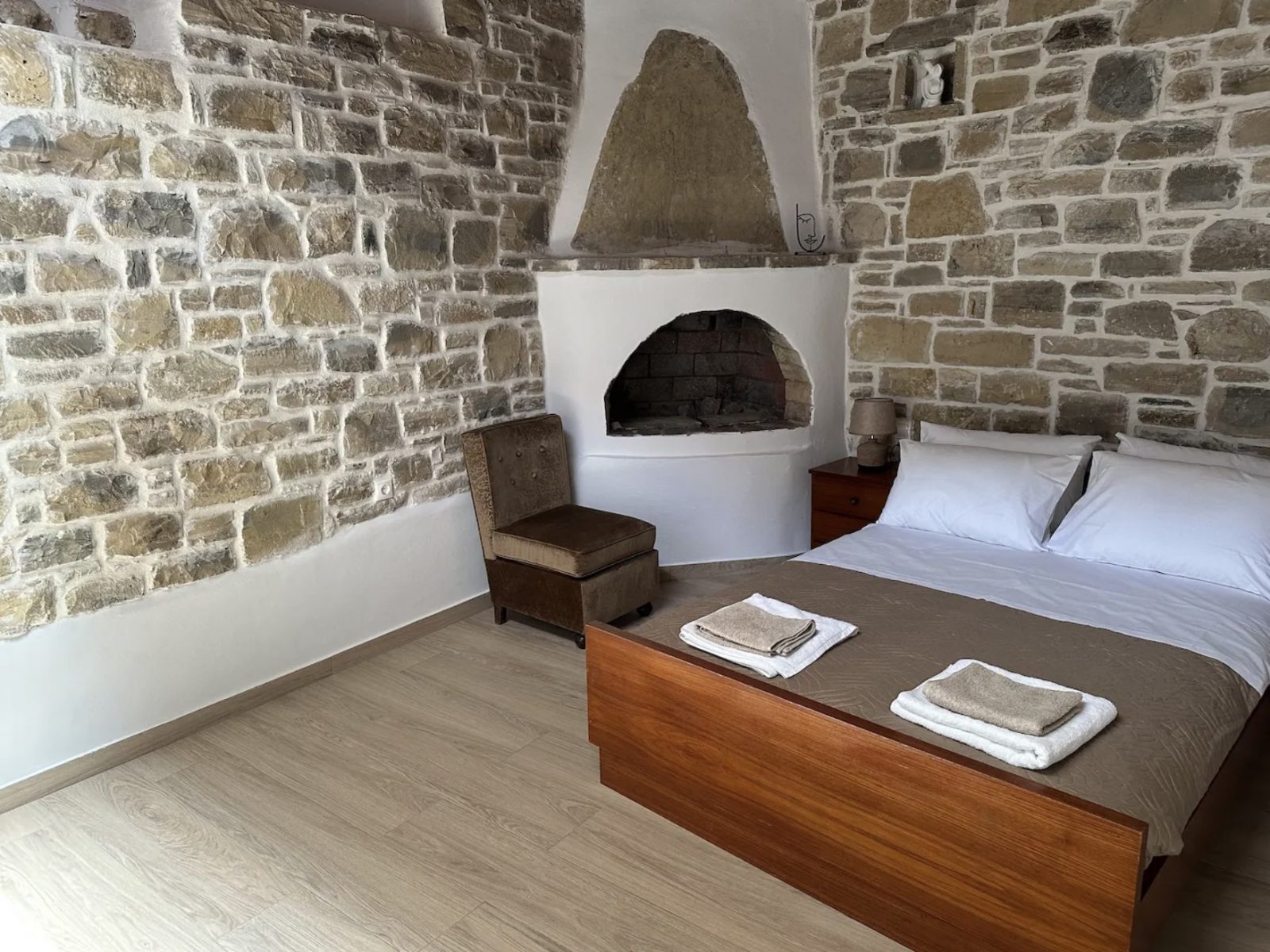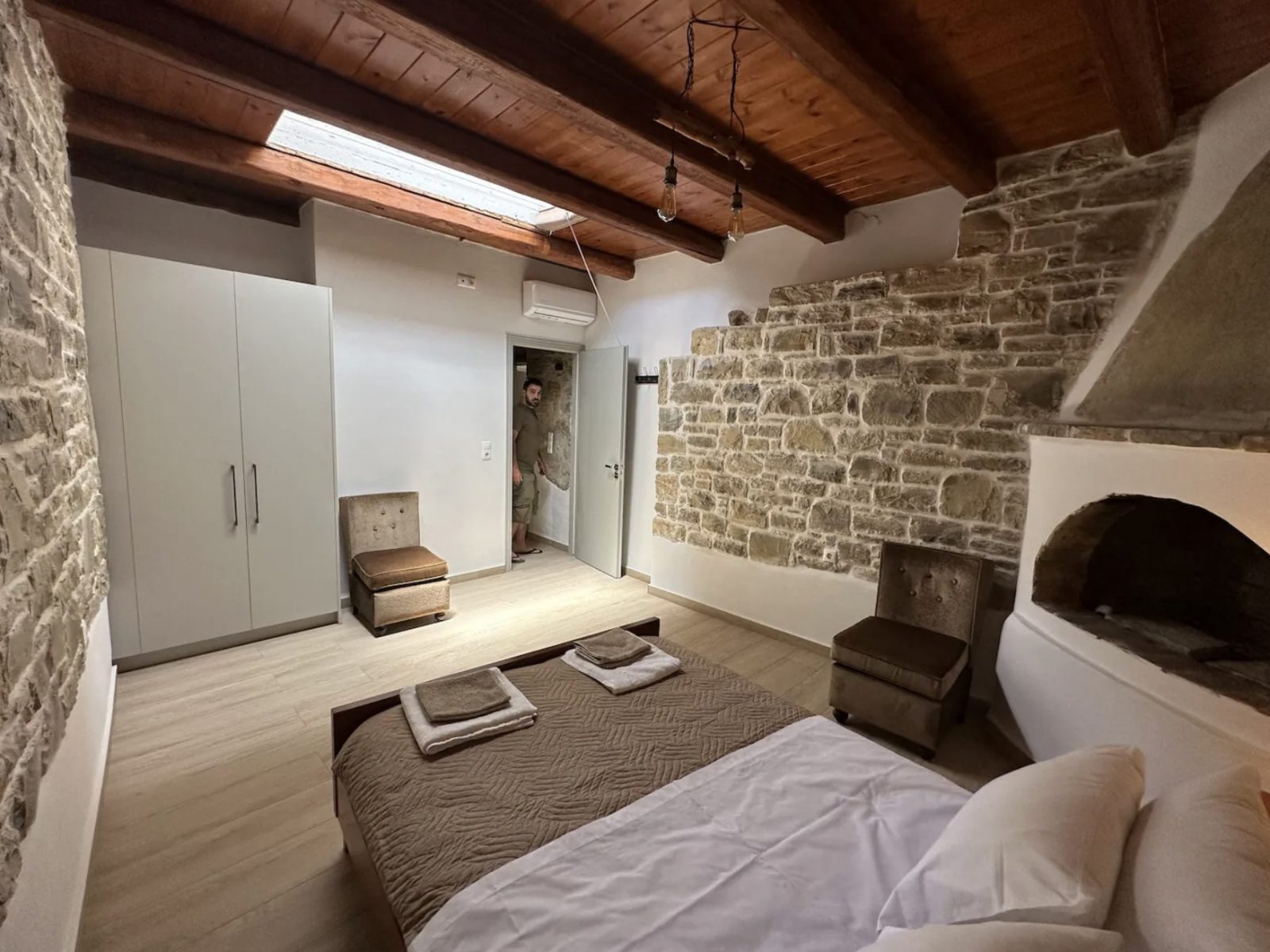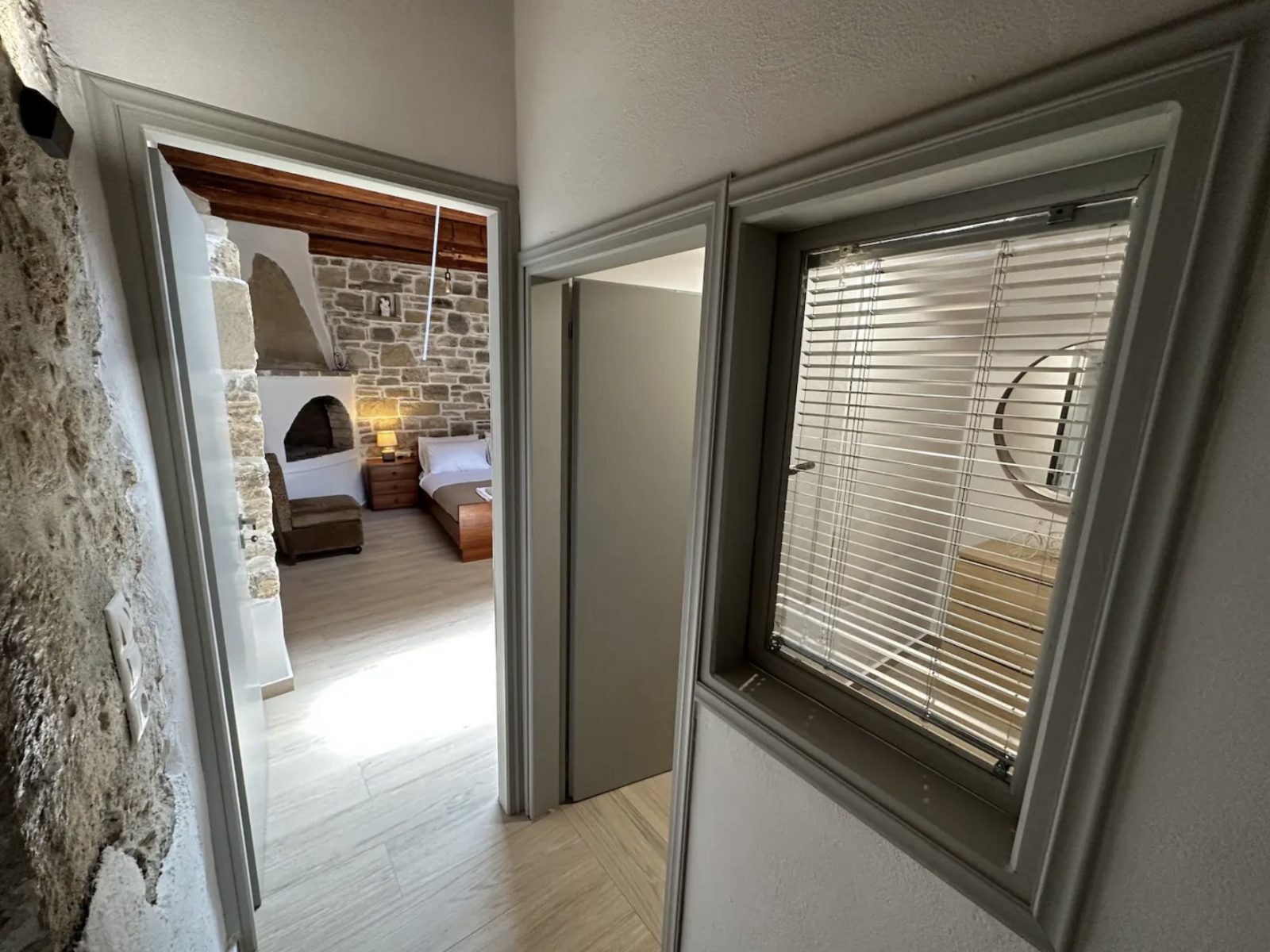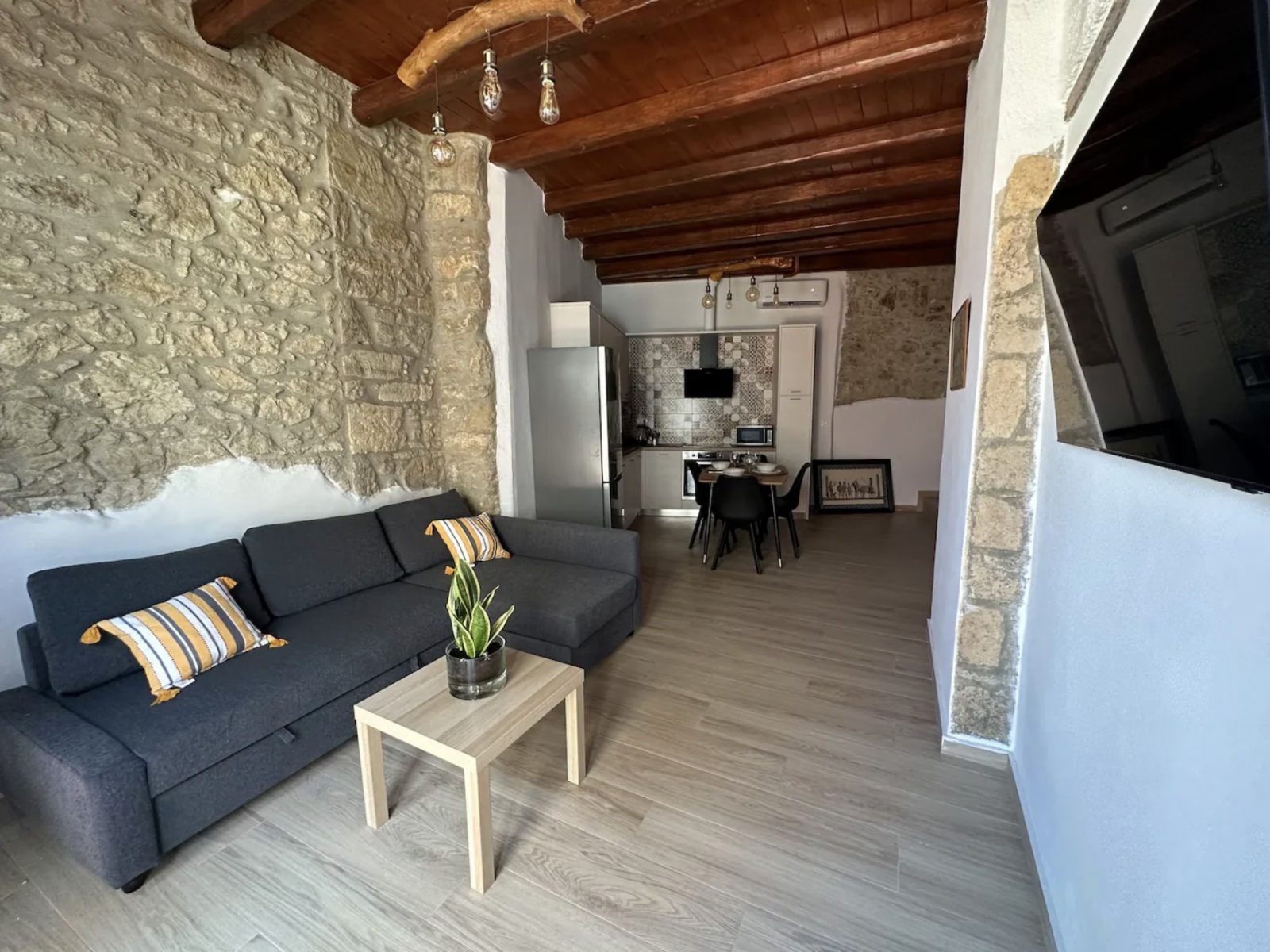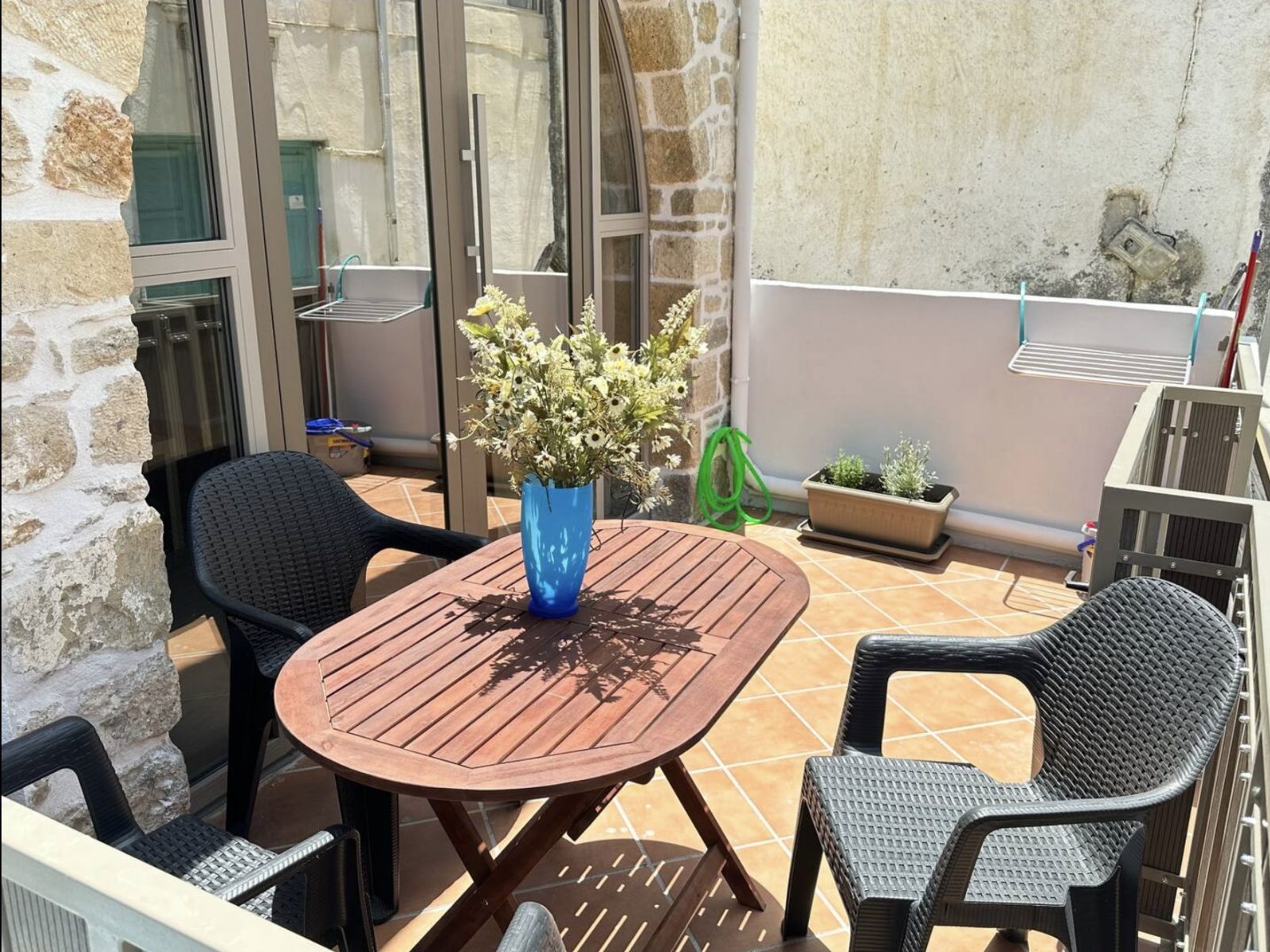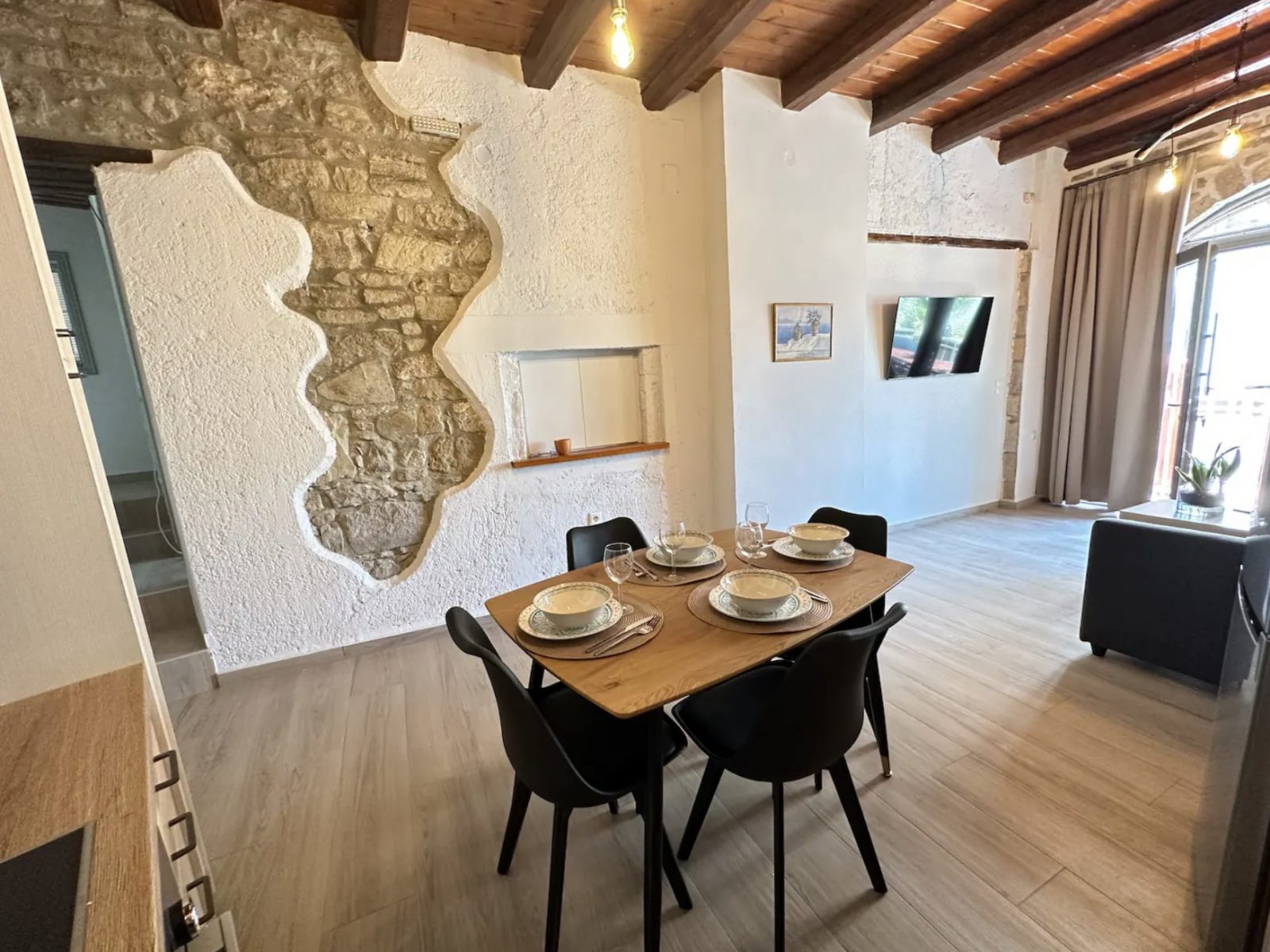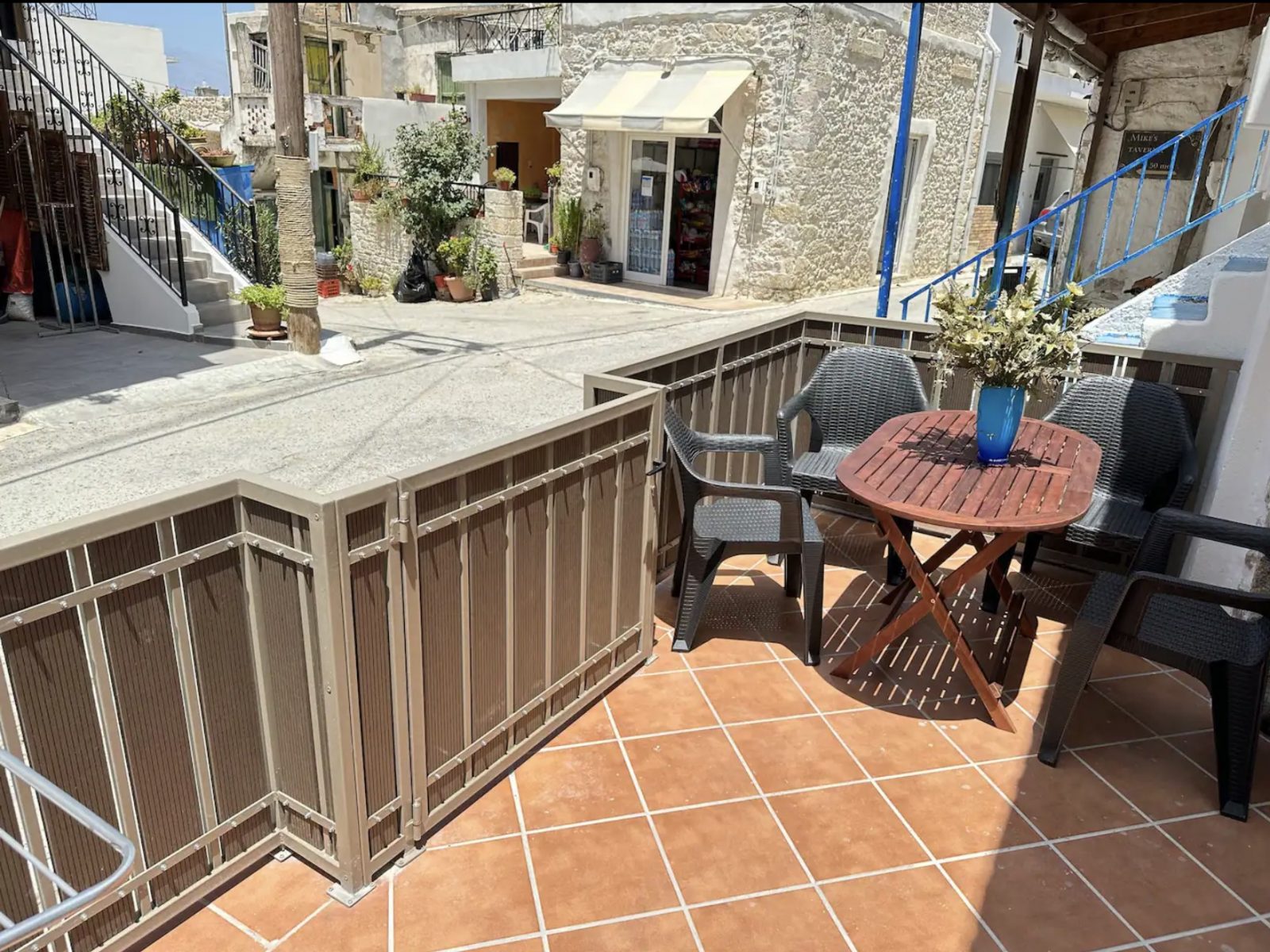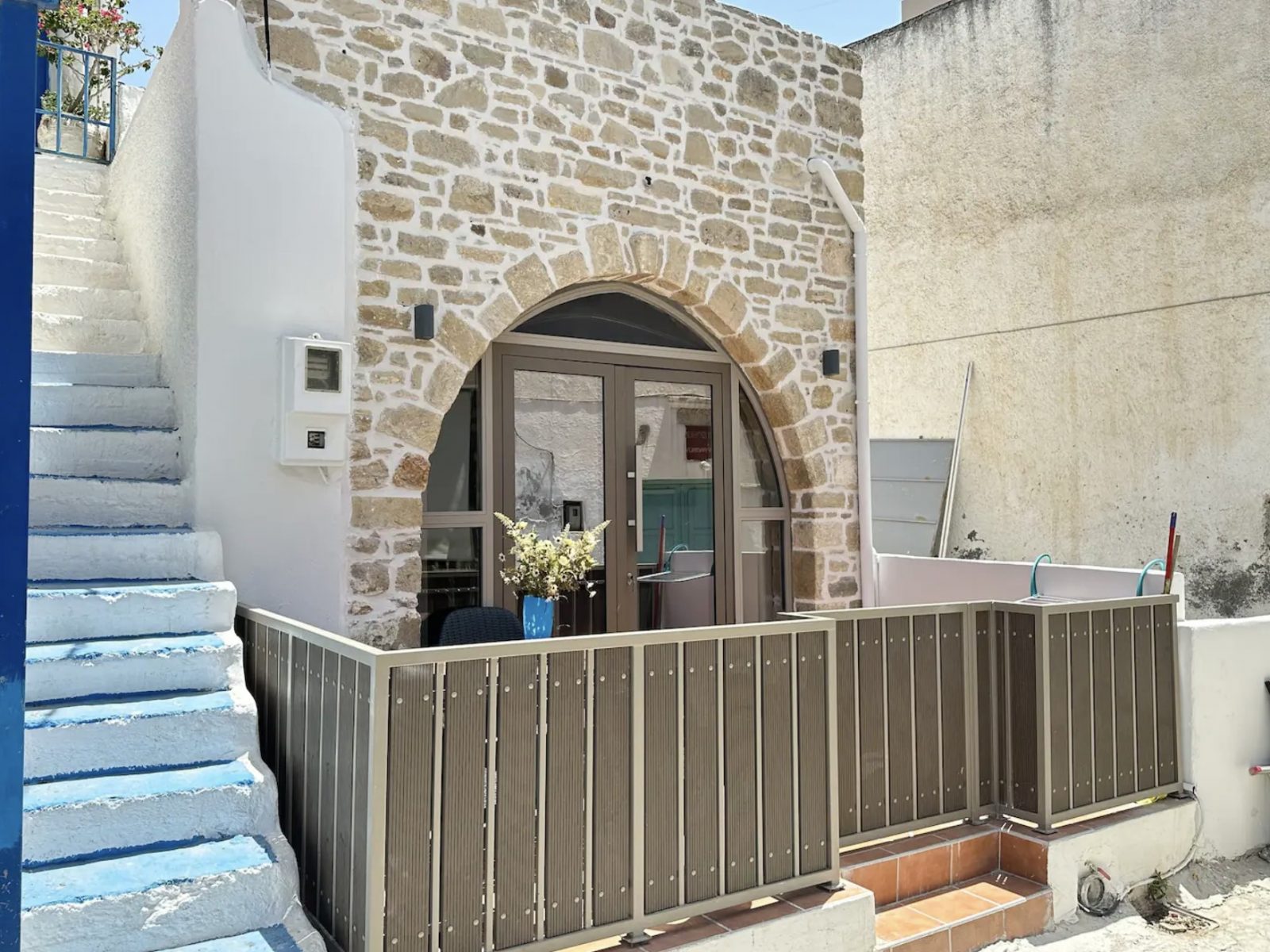 Smoking: Only outside please
Cleanliness & disinfection ✓
Renovated, stone built apartment in the traditional style for 6 guests: 2 bedrooms, a large living room/kitchen area and 1 bathroom, big veranda. Perfect for families, friends and small groups.
Enjoy the South side of life with natural beaches, traditional villages and the privacy of a holiday apartment.
Camara House can accommodate 6 people in a warm and welcoming atmosphere created by the open layout of the house. A large living room – dining – kitchen area opens up a lot of space with a lot of light. This apartment makes you feel comfortable from the first moment.
The apartment used to be a traditional caffe. It has 60 cm wide walls. This is perfect for preserving the cool temperature in the summer and the warmth in winter.
On the veranda you can relax and the large table invites you to eat, but also offers enough space for a game night or just to spend some relaxing moments.
There is one bedroom with a double bed and a fireplace and a second bedroom with a bunk bed and a bathroom.
The kitchen is fully equipped and opens up to the living room area with 1 big sofa who can be transformed to bed.
The tavernas, caffes and mini markets are in walking distance and there is parking space on the street. Camara House is the perfect place for a family holiday in Pitsidia with a lot of peace, yet close to the taverns, cafes and the great beaches of the region.
Property's Owner: Despoina Skandalaki
Property's Licence Number: 00002224263
Location